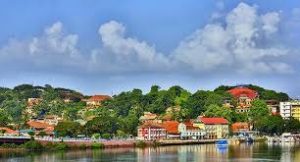 Goemkarponn desk
PANAJI: Minister Mauvin Godinho today said that the Investment Promotion Board (IPB) have cleared six proposals with investments of Rs. 310 crores and employment potential of 2450.
The investment promotion board today held its meeting in the presence of board members and Minister Mauvin Godinho.
"IPB meeting was held today during which we have cleared with investments of Rs. 310 crores and employment potential of 2450," said Godinho.
Godinho said that he will meet the Road Transport and Highways Minister Nitin Gadkari regarding developmental works for Goa. One of the projects is the new flyover connecting Dabolim to Verna.
Godinho said, "There will be a new flyover from Dabolim airport to Verna. This flyover will ease road traffic and cover the distance fast. However, it is a request to people that when the new bridge is constructed, they have to drive slowly to avoid accidents and take precautions of speed limits." The project is expected to cost `650 crores.
Godinho also said that he will be getting new electrical buses in the state and that many bus stands will be modernised. "These works will begin after I meet Gadkari. I have an appointment on Monday to discuss all the important developmental works."
Godinho also emphasised the need to start a multi-level airport parking building to ease the parking problems. He said that in the coming five years, the Dabolim constituency will have a lot of work done, and there will be a sea of development like never before.
Comment