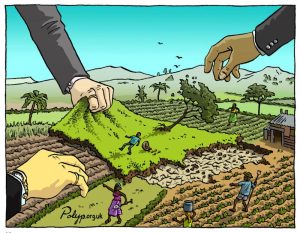 Goemkarponn desk
PANAJI: Commission of Inquiry Justice V K Jadhav today has submitted the report of SIT Land Grab cases to the state government.
"The report of SIT land grab cases has been submitted to state government. The ball is in the court of the state government, you can go the government has ask for the details," said Justice Jadhav.
He further said that nothing can be disclosed from the report and is confidential.
"The report has been submitted in a record 10 months of time. The seating took place from January 2023 till November 1," he added.
On August 30, Chief Minister Pramod Sawant had announced appointing the Commission stating that the government is "very serious and wants to settle all cases of land grabbing at the earliest." However, the Commission was yet to take over owing to lengthy procedures by the government.
The Commission, appointed under the Commission of Inquiries Act, 1952, would have to complete its inquiry in four months and it is also expected to make recommendations on the fate of forged properties and changes in the existing law, if any.
The SIT headed by Superintendent of Police (Crime Branch) Nidhin Valsan was formed in July to deal with complaints from the people in connection with illegal land grabbing and conversion cases.
"The land of Goa and the interest of Goans will be protected at any cost. We have come across some cases of such illegal land transfers, hence we have constituted the team to take swift action in such matters," the Chief Minister had said.
Comment