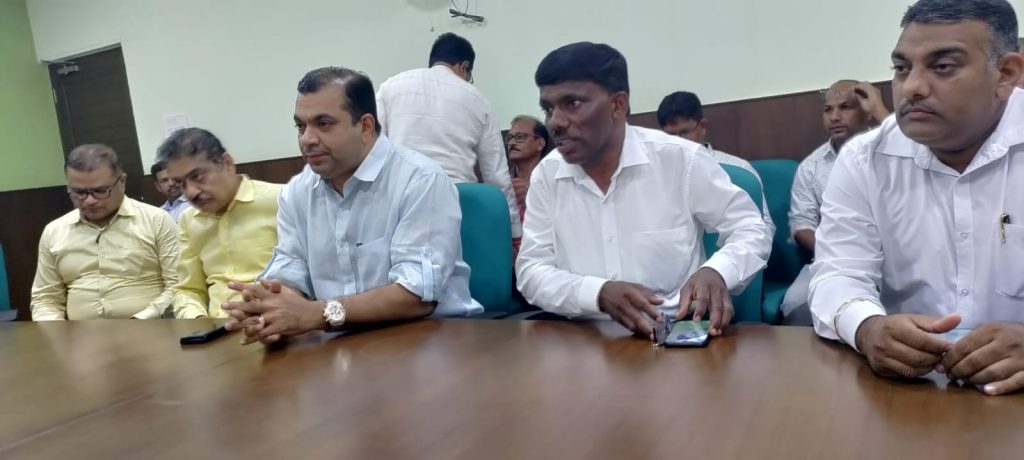 Goemkarponn desk
CANACONA: Minister for Tourism Rohan Khaunte announced the launch of the 'Goa Tourism Development Corporation Service from Panjim to Canacona on fixed days.
The special tourism promotion service will bring people from a fixed location in Panjim on a full-day tour of Canacona on fixed days. The package as to what is included in the one Canacona Darshan will be worked out in coordination with the Canacona MLA, according to Tourism Minister Rohan Khaunte.
Stating some people are trying to misguide people over Mopa and Dabolim airports, and the government has time and again maintained that no airport will be closed in Goa; Tourism Minister Rohan Khaunte ensured government is equally committed to developing and keeping the flow of visitors/tourists equally to the South-Goa to overall increase the economy of the State.
"At a time when some people try to confuse people over Mopa and Dabolim Airports, the government is giving a clear message that when we had come to the extreme south to prepare/add new areas and amenities from Coastal to the hinterlands, through which we to tap opportunities to generate revenue, employment," he said. Khaunte said the important message is that Canacona will be developed all around tourism beaches.
"In this manner, we will create a whole circuit with agro-tourism, Tourism on Wellness, improvement in existing Water-sports facilities, existing Shacks, Spiritual tourism, Adventurous Tourism, and Education," he stated.
Khaunte said the government will take funding directly from the State fund for the Short-term infrastructure, and Swadesh Darshan, a central scheme, will be utilised for the Long-term infrastructure.
"We will ensure one central package happens for Canacona and Sanguem talukas," he stated.
Further stating that tourism is changing, especially after the Covid, expectations by tourists are changed; Khaunte said if we correct and have corrections, we will maintain-out our most preferred tourists destination tag.
"We are making Canacona a preferred destination within the most Preferred Goa Tourist Destination. We saw the vehicles of Drishti have worn out, and we have already moved a proposal to replace these Vehicles; we also identified new avenues such as Eagle feeding, new found beach-coves Butterfly Beach and Honeymoon Beach aslo. We will ensure that Water-sports follow regulations and curbs illegalities, and only our future goals will be achieved. We are not an only a short-term achievement," he said.
Comment