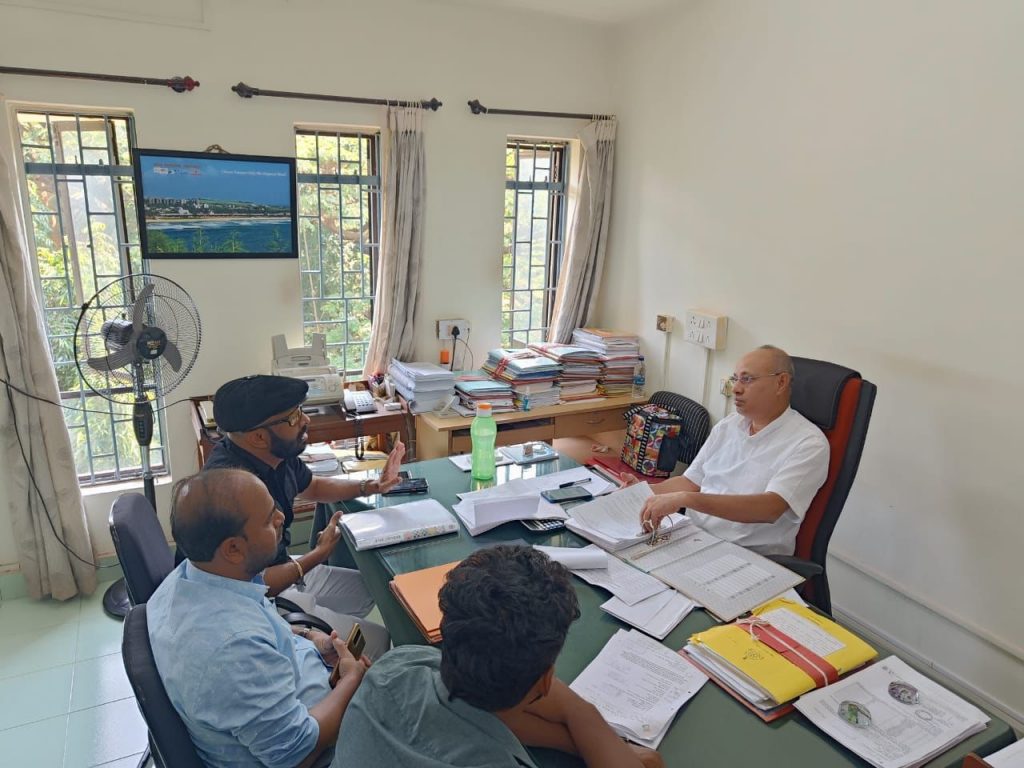 Goemkarponn desk
CANAONA: Janasena Warriors and Canacona Congress Parivar have expressed the need to repair the roads of Canacona before the visit of the President of India Droupadi Murmu for Lokotsav and have served ultimatum of 7 days to begin the work, failing they will be propelled to take further step.
"All roads in Canacona, including NH 66, MDR, Rural, Local roads, internal touristic and beach touch roads are in pathetic conditions, and as the date of the scheduled visit of the Hon'ble President of India for Canacona's Lokotsav comes closer, it is high time to repair all roads in Canacona," the memorandum submitted to concerned departments states.
It is further stated that during the visit of the Hon'ble President of India, many high-profile officers of the Union government will come to Goa, and many national and international reporters will accompany the Hon'ble President of India. In such a situation, the pathetic condition of the road in Canacona will generate negative publicity for our beloved Canacona, which may negatively affect the tourism business in Canacona. Therefore, it is urged that to honour the pride and the prestige of Canacona, all roads, including NH66, MDR, and Rural/Local roads, should be repaired immediately.
Through the memorandum, it is demanded that; (1) Resume the Hot Mixing work from Polem, Canacona to Margao at the earliest, which is still incomplete & complete the work in all aspects as mentioned in the tender document; (2) Undertake immediate repair & hot mixing work all MDR, Rural/Local & Internal Touristic & Beach touch roads in Canacona & complete the work properly, in a time bound manner; (3) Undertake repair & hot mix work of road from "Partagal to Amone", (Lokotsav Venue) on waterfront.; (4) Sharp turns in Karmal Ghat should be repaired urgently on a temporary basis to avoid any accidents/traffic congestion at the time of arrival of the Hon'ble President of India; (5) Keeping in mind the daily accident in Canacona, make necessary arrangements of a big crane & other infrastructure if any eventuality occurs during the visit of the Hon'ble President of India in Canacona.
It is further warned that if the authorities fail to begin repair/hot mix work within the next 7 days, i.e., by 15th Nov., the warriors of JANASENA will come on the streets to force the authorities to repair the roads to protect the name of Canacona from defaming due to human faults.
Comment