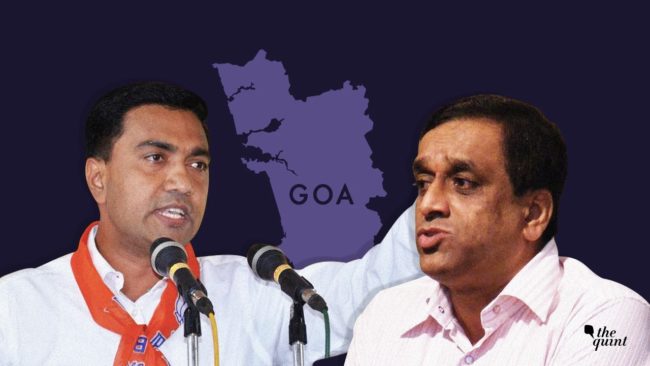 Goemkarponn desk
PANAJI: MGP Supremo Sudin Dhavalikar said that both the Congress and BJP would need his party's support to form the next state government in Goa.
"I have first only told that Goa will be going for a fractured mandate and both the Congress as well as BJP will need the support of his party to form the next state government in Goa; I will not support Pramod Sawant led BJP, I will prefer to stay away from them," said Dhavalikar.
He further said that he would not support the person who removed me from the govt and bought our MLAs.
"If BJP calls us for a meeting, we will go for the meeting; MGP will win in 6 to 9 seats, and alliance partner TMC will win in 3-4 seats. The decision of post-poll alliance will be taken by TMC and MGP together," Sudin added.
Sudin said that MGP would support the government that will help his party's growth. He said that since 1984 MGP has been kingmaker and that if they get an opportunity to be the king, MGP will definitely go for it.
"Sawant, as Chief Minister, threw the MGP out of the cabinet in 2019 without any valid reason. We are still hurt about it and will never support a government that has Sawant as Chief Minister," said Dhavalikar.
Dhavalikar said that the party would also hold a meeting with its 13 candidates to decide the post-poll strategy. "I have not met the BJP leaders so far, but if they invite us to meet, we will put across our demand," he said.
Comment