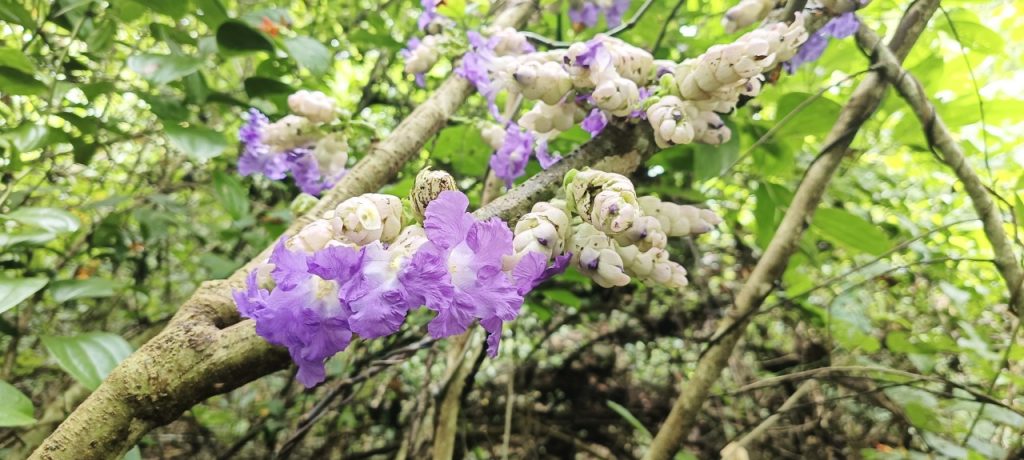 Sthrigdhara Naik/
Goemkarponn
PANAJI: Goa might have been best known for its beaches and sand, but its real beauty lies in its hinterlands.
Nature's magnificent creation, the 'Karvi flower that blooms after every seven years at Nirankal-Ponda, mysterious glowing forest during monsoon at Bhagwan Mahavir Wildlife Sanctuary Mollem, perplexing bracket fungi found at Mhadai Wildlife Sanctuary that has adopted a creative way to disperse spores in the form of smoke, makes it evidential.
Throwing light to solve the mystery of the glowing forest, Environmentalist Rajendra Kerkar said the credit for this luminosity goes to the glowing bioluminescent mushrooms, which glow due to their mycelium and fruiting bodies.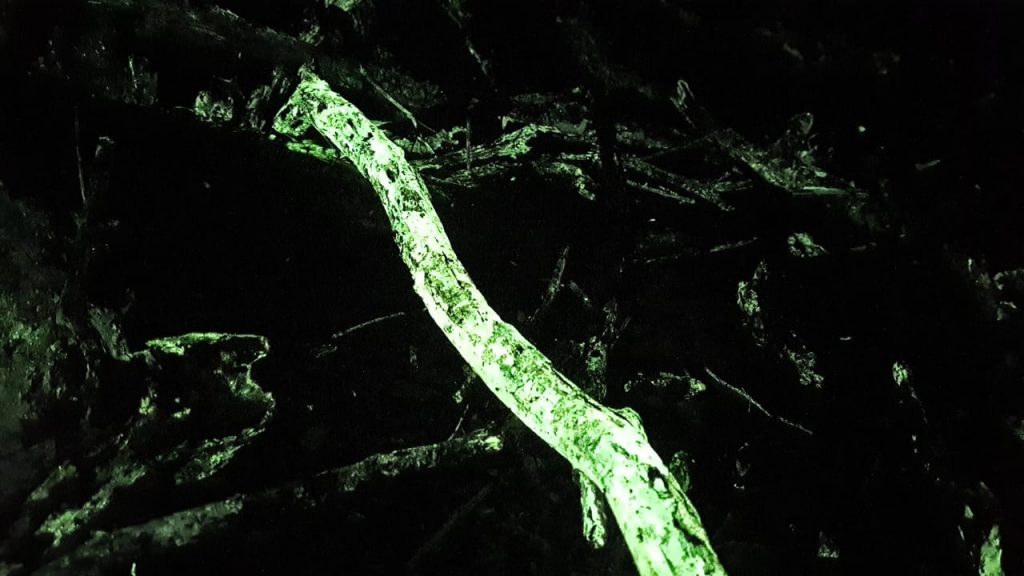 These mysterious glowing fungi help maintain the ecological balance of the forest.
Naturalist Abhijeet Patil from Honda-Sattari said the bioluminescent mushroom is best known as the Mycena fungi. "Our country harbours around 70 fungi species that emit light at night time. The one we found in Goa is known as the Mycena fungi. This fungus shows its presence in every monsoon by growing on dead or decaying vegetation, dead wood or on the ground", he added. Furthermore, it requires suitable environmental conditions for its growth. It grows on a dead/decaying plant or wood and emits faint lime greenish or fluorescent yellow light to illuminate itself and attract pollinators for the purpose of reproduction.
"Stating that the best time to experience this mysterious fungus is in the period encountering heavy rain, Patil said, "Since its existence depends upon heavy rainfall and humid climate, these can be best observed in deciduous forest experiencing heavy showers, majorly in the month of August-September".
Fascinating at the sight of the glowing forest, Prajacta Naik from Ponda, who had recently given a visit to Sacorda to experience this fathomless fungus, said, "I had never experienced such an amazing view before. It was simply mesmerising".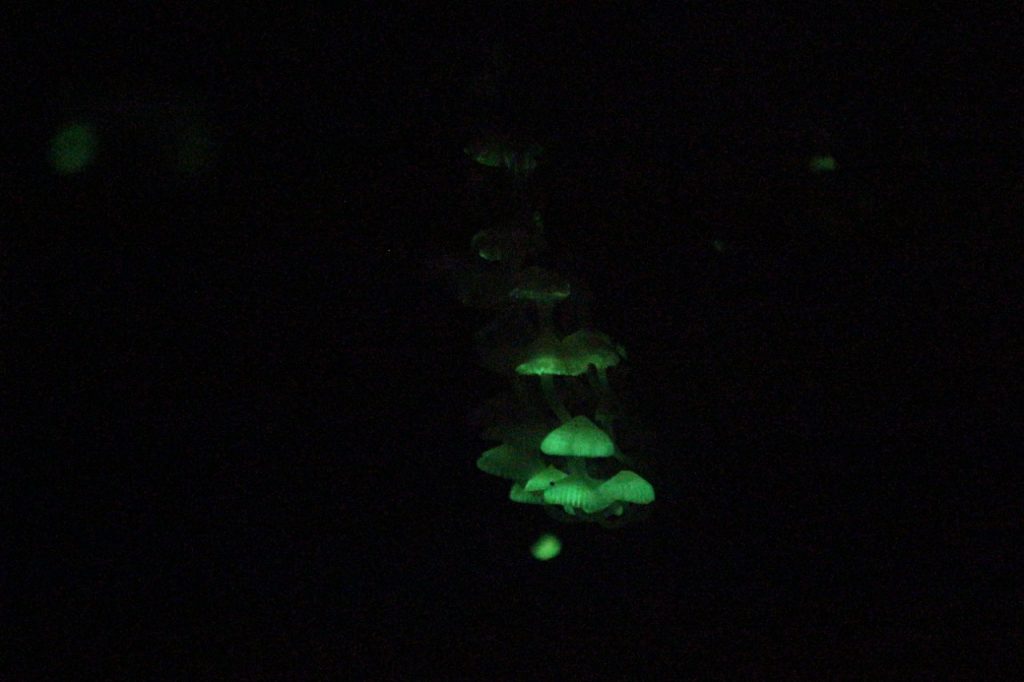 "Not many people know about this glowing forest. I was fortunate enough to night trail on the day of the dark moon, the last visible crescent of a waning moon (Amavasya). The selection of this day turned out to be a blessing in disguise for us. It was wonderful to encounter a spectacular view of the brightness that was cutting through the intense darkness", she added.
Yet another such wonder termed as Karvi flower that has bloomed in the village of Karvi, Nirankal-Ponda this year is known to bloom after every seven years.
Carvia callosa, or Strobilanthes callosus as they are known are green stubbles of foliage. This flower is endemic to the Western Ghat.
These purple colour flowers attract a wide range of species of butterflies and insects, including honey bees and carpenter bees. The honey that is produced from the nectar of the Karvi flower, better known as the Karvi honey, is savoured by the sloth bears and other wild animals". Kerkar added that Karvi honey is nutritious and carries high medicinal importance.
Chandrashekhar Naik, a local from Nirankal said the Karvi shrub that blooms after every seven years dies slowly and vanishes completely after a period of around three to four years. The seed that falls off from a Karvi bud, springs forth to germinate and bloom after seven years.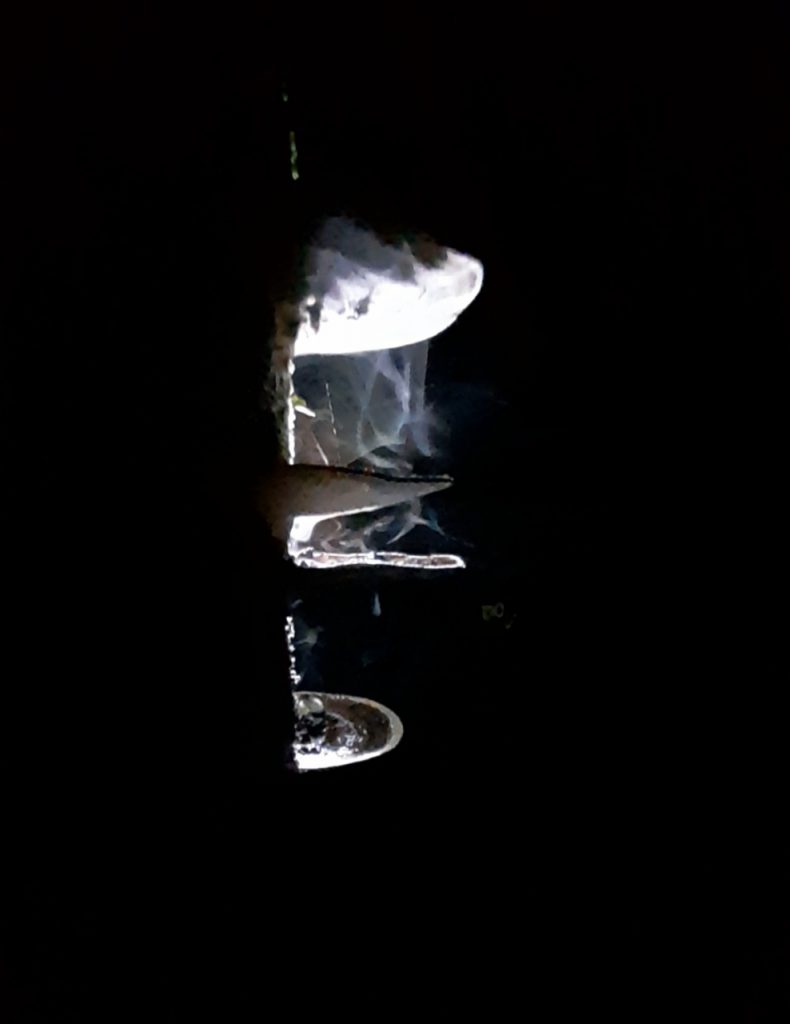 "We term this part of the forest that shows the presence of Karvi shrub as 'Karva plateau', and so is this village, added Naik. The shrub still exists in the forest for a couple of years post-blooming but blooms only after seven years.
Swanand Patil, Director and Founder member of Arcane Conservancy, introduced us to yet another astonishing wonder existing in Western Ghat, the polypore fungi. Polypore or shelf fungi disperse spores in the air in the form of smoke to promote reproduction.
Introducing these fungi, Patil said, polypore fungi are commonly known as the bracket fungi due to their bracket-shaped fruiting body. It is also known as shelf fungi because it grows on a plank of dead wood or a living plant in the form of shelve and hence is termed as the bracket/shelf fungus.
"Goa is rich in many such wonders that help can boost rural tourism. We should make an effort to promote hinterland tourism by spreading the word to make everyone aware of the treasure that exists in our forest".
Kerkar urged that while boosting rural tourism, due care must be taken to not disturb the ecosystem. A group of visitors should be divided into small-small groups, and care should be taken to not to litter in the forest area.
Comment