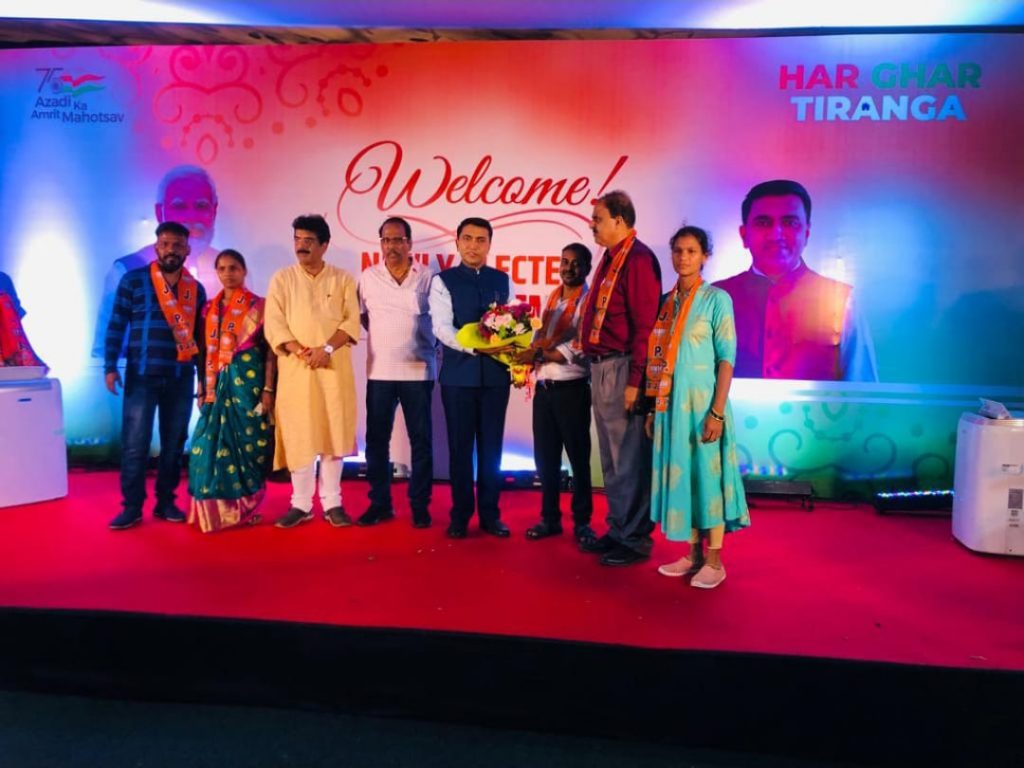 Goemkarponn desk
CANACONA: After all the results were out late Friday evening, political upmanship began with Speaker Ramesh Tawadkar, and Ex-Dy Speaker Isidore Fernandes parading their group of supporters, while hectic parleys are on to pull certain winners into their groups in six panchayats of Canacona constituency.
Tawadkar, in a late evening exercise, paraded winners groups (in the majority) of Agonda, Khotigao, Shrishthal, and Poinguinim, besides 4 members group from Gaondongrim to the Chief Minister Dr Pramod Sawant and BJP State President Sadanand Tanawade in the capital city.
A little later, Ex- Canacona MLA and Dy.Speaker Isidore Fernandes paraded winners groups in the majority of Loliem-Polem and Gaondongrim Panchayat's.
According to Fernandes camp, Tawadkar poached two of the panch-elects of Poinguinim who have won against a panel fielded by Tawadkar camp. 'As united opposition (strongly backed by Fernandes), we had 6 of our members elected, but they are taken away, giving them the lurch of bringing developments with BJP's blessings. However, we too are close to the government, and our group too can bring developmental works, that's why we are trying to wrest back at least one panch elect to our group and form the sarpanch ', informed the source.
'We have 4 Panch's in Poinguinim, three each in Khotigao and Agonda, and 2 in Shristhal'.
Interestingly, at least two of the panchayats where the Speaker paraded the winning Panch members in the majority are likely to face revolt during the election of Sarpanches, but in all probability will form the panchayat's as BJP supported only, added the sources.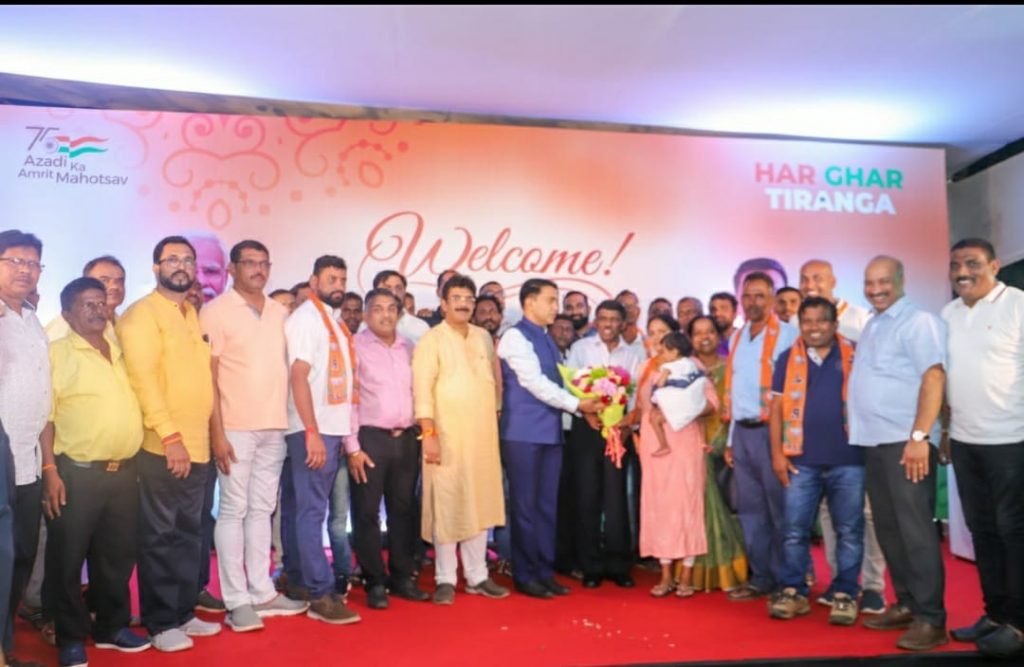 At Khola, though four of the nine panch-elects are backed by Quepem MLA Altone D'Costa, barring one, all the 8 were paraded to the chief minister by Ex-Dy CM Chandrakant (Babu) Kavlekar on Sunday.
Similarly, in Agonda, Fernandes claims five of his candidates have won, but two, out of power hunger, jumped over to switch sides and me Tawadkar beforehand.
Isidore Fernandes informed, that two of the Mahila Block presidents of BJP – Vinda Satarkar and Congress – Ursula Da Costa, were defeated by his panel, whereas missed narrowly and due to a split of votes, to defeat
a senior BJP(South) Vice-president Govind Naik in Poinguinim Panchayat.
Fernandes also came hard on Returning Officer's decision not to accept votes, which were stamped backside of the ballot paper. 'This is contrary to what Returning Officer's decision at Sanguem, whereas, at Barse (Gaondongrim), one of my Candidates is declared lost by one vote, had all the ten votes polled by him(stamped on the backside of the ballots) declared invalid. I am taking an advocate opinion whether to go for appeal or no in this matter," Fernandes informed.
Meanwhile, in a late Friday evening decision, Returning Officer Manoj Korgaonkar issued 'Election Certificates' to the winning candidates late evening and also announced that candidates could collect the same on Tuesday. Earlier, RO announced to hand over the certificate to winners after 3 pm, but recounting of three wards from different panchayats delayed the counting procedure almost till 5 pm, implying the difficulty to issue certificates to all on the same day.
Comment