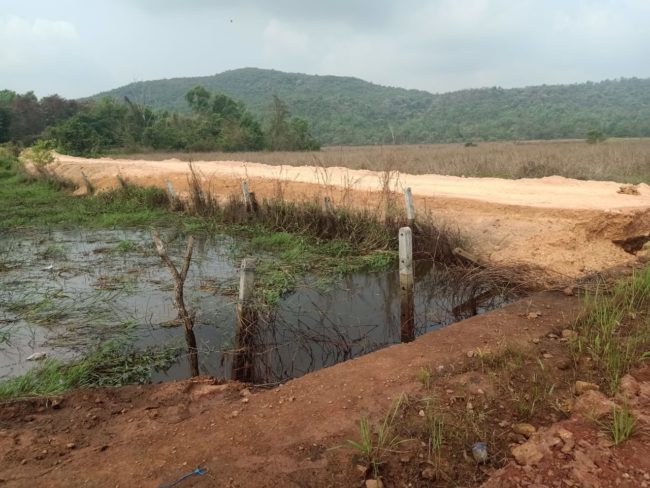 Christanand Pednekar/ desk
QUEPEM: The locals have questioned rampant landfilling activity in Quepem near the roadside at Karali in the low lying area.
With the land filing activity happening in the low lying area near Karali, locals took it to social media platforms to highlight this issue and question the people behind this landfilling activity.
The locals expressed worry that this landfilling will affect the low lying area and the roadside during the rainy season causing massive flooding, which may cause accidents and untoward incidents.
This area is mostly agricultural land connected to Paroda village, which is affected badly by flooding in the monsoon.
A local of Quepem Evangelisto Da Costa said that he heard that some school project going on in this area, that's why this road has been made, but no one is sure about it.
He further said that if this work is legal, it should complete quickly.
"..but as I remember, this work has been started three months before, and still this work is not completed properly. And this stretch is a low lying area and is prone to flooding," he said.
Another local Hiraj Malvankar said that if this work is legal, why not a signboard installed on the site where the filling is done? "Because of this wrong message is getting circulated against Quepem municipality that the local municipality is supporting illegality," she said.
Meanwhile, when contacted by PWD A.E Sharad Chandra Verenekar, he said that the landfilling work does not belong to the PWD road, and we are not aware of what's going on in Karali.
Quepem municipality chairperson Suchitra Shirvoikar said that there are no complaints received by Quepem municipality.
"If any complaints about that are received, we will inspect the site and take the necessary steps," she said.
Comment