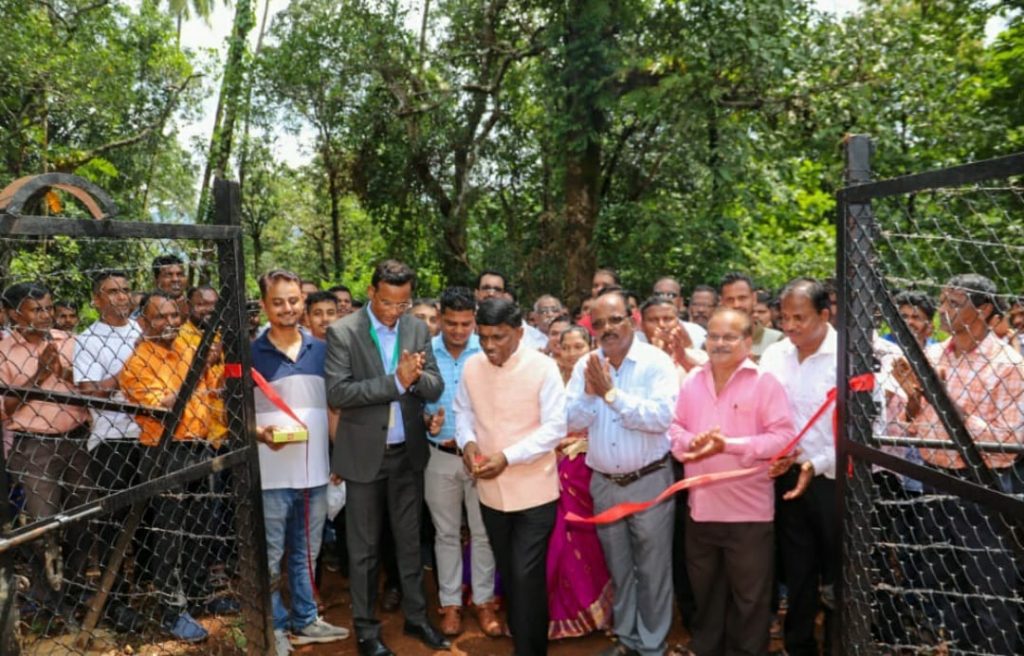 Goemkarponn desk
CANACONA – After a prolonged gap of over four years, residents of remote Khotigao areas finally got mobile network coverage in the village.
A private company successfully activated an existing mobile tower on the day of Gandhi Jayanti, bringing cheers to the eagerly awaiting villagers, mostly the young generation of the tribal community, to rejoin the rest of the world online.
Khotigao village areas were remotely served by mobile connectivity of outstation mobile towers, whereas there was no connectivity to over 95% of the residents.
Realising a good business opportunity, a private company erected a mobile in the village and rented it to a private Service provider who energised mobile connectivity, which was accessible to most of the main localities in the village. Incidentally, most of the villagers were happy about it.
However, following default in payment, the tower owner refused to allow Tower usage, and the service provider, reportedly also not happy with the revenue generated from the tower, was forced to discontinue and stop mobile services, throwing the whole of the village of over 3000 people disconnected with the telecom world.
Since then, considering the importance of network coverage in every nook and corner of the village in the online age, the Ex-Canacona MLA Isidore Fernandes has begun to persue with private players as well as BSNL authorities for not just one but at least 4 Mobile towers at different locations in the village so that all including the hilly and mountainous areas also gets mobile connectivity, 9 other towers in rest of the taluka wherever network coverage is not available.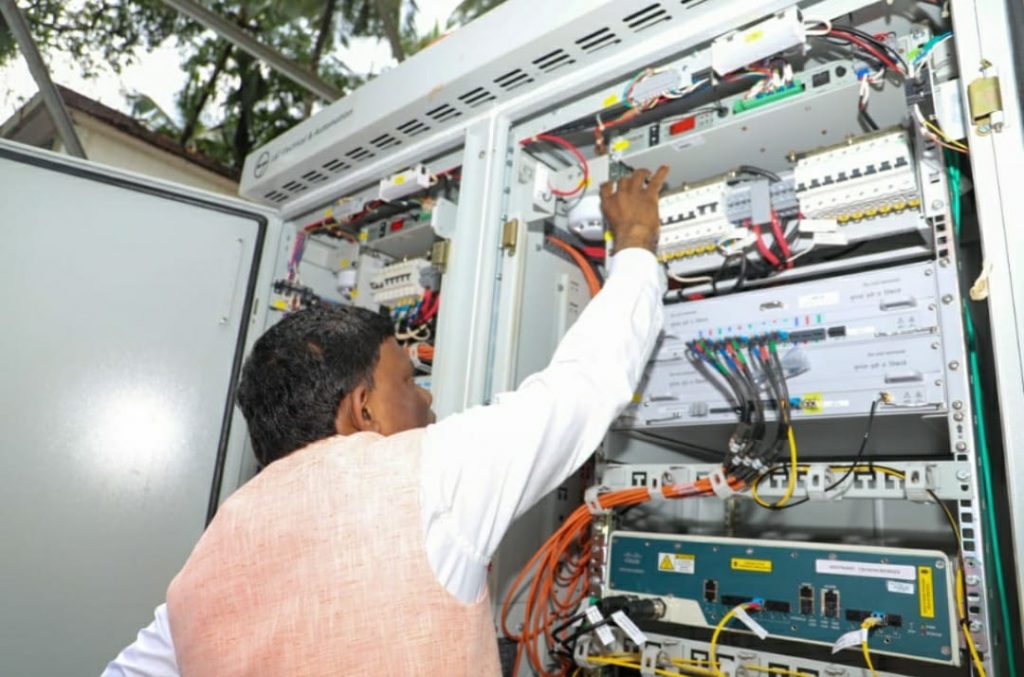 The state government also took it in their stride over the last three years and has been meditating with different telecom service providers.
Fernandes's demands grew louder and more authentic after he joined the government and became a Dy Speaker. Even as Chief Minister Dr Pramod Sawant held a series of meetings with private service providers as well as BSNL officials, even surveys and reports were prepared to extend mobile connectivity to Khotigao village and the rest of the areas in Canacona where mobile connectivity is still an issue
Simultaneously, by the time government narrowed on to a private player, 'Jio Network Services', the State went for General Assembly elections.
Chief Minister Dr Pramod Sawant, during his first visit to Khotigao village after elections (2nd week of April), also promised to bring mobile connectivity to Khotigao within 3 months, responding to a request by Canacona MLA and Speaker Ramesh Tawadkar, who also highlighted problems to Students for on their online studies, etc.
After the end of July, with no sign of Mobile Connectivity, many Villagers began to question the time frame given Chief Minister and confirmed by Speaker. However, work soon began for laying underground connectivity cabling and was finally completed by September end. And the Mobile Connectivity to Khotigao villagers is finally commissioned at the hands of Speaker Ramesh Tawadkar on the Occasion of Gandhi Jayanti (2nd Oct).
Inaugurating the tower, GLA Speaker Ramesh Tawadkar, in the presence of Head of Jio Network Services Deepak Shah, Sarpanch of Khotigao Anandu Dessai, Deputy Sarpanch Poonam Gaonkar and other Panch members said, ' now people of Khotigao can enjoy the fastest Jio network'.
Sarpanch Dessai said, 'The people of Khotigao express their thanks to all who have worked to bring this Mobile Connectivity to our village; it has indeed boosted our morale'.
Khotigao village has Endre, Morphanamal, Bhutpal, Nadke and Keri. Mostly hilly and densely vegetated terrains are located inside the Cotigao wildlife sanctuary, while the tower at Avali, nearby to Village Panchayat's Ghar, will ensure a mobile range of the particular 4-G network at Ponsuleamoll, Avem, Avalem, Bardem, Yeda, Kuskem at some places in Nadkem, and limited network in other sorrounding areas approximately at 3 kms radial distance from the tower.
Comment