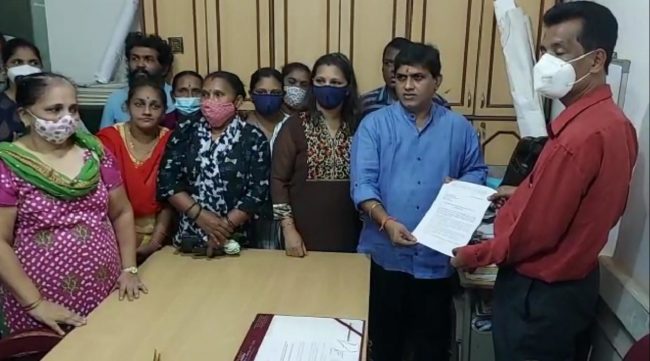 Goemakrponn desk
VASCO: On Thursday, former MPDA Chairman Krishna Daji Salkar, councillors Shami Salkar and Girish Borker and residents submitted a memorandum to PWD over water supply issues.
Salkar said that the Vasco constituency had been suffering water supply issues for the last many years and that the Vasco MLA Carlos Almeida had failed to take up the issue for the benefit of the people.
Salkar also added that the one-stop permanent solution to many issues of Vasco would be to replace Vasco MLA Carlos Almeida
Salkar said that he was still looking for the BJP ticket to contest the upcoming assembly elections and that people are fed up with many projects that have failed to take shape in Vasco.
Meanwhile, the Assistant Engineer of PWD Naresh Paiginkar added a proposal to replace old pipelines in Vasco but was held up due to pending approvals. Paiginkar also added that Vasco was getting sufficient water supply, but the issue was that they could not put additional pressure as the old pipelines could burst.
Comment