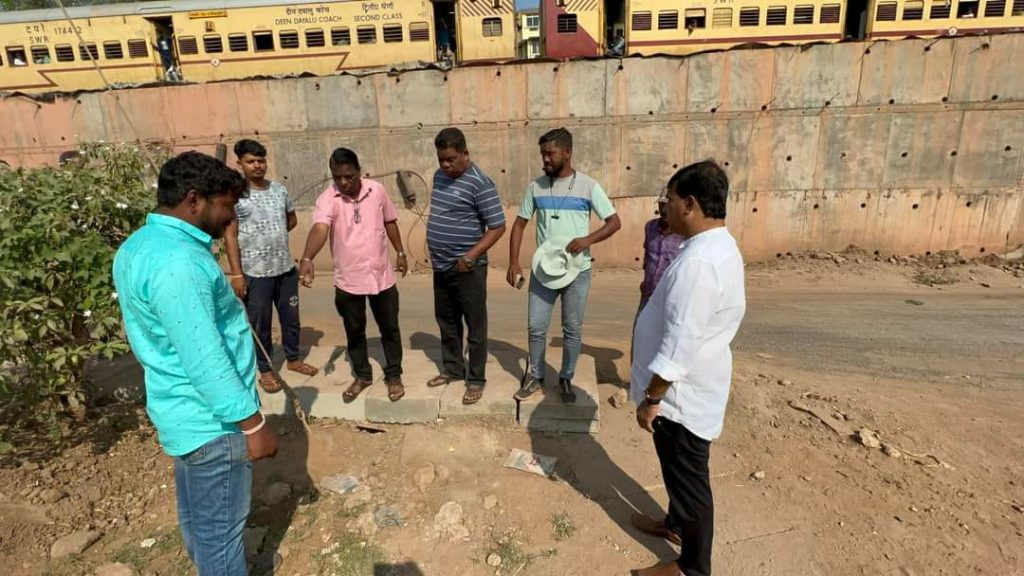 Goemkarponn desk
PANAJI: Vasco MLA Krishna Salkar inspected the Road widening work at Uddi Belabai along with Ward 16 Councillor Girish Borkar.
Salkar later directed the contractors to carry out further necessary alterations to rule out and eliminate all the bottlenecks on the turns so that traffic congestion and accidents are avoided.
Salkar said that the road, once widened, will facilitate ease of movement of traffic between Vasco and areas of Belabai, Mestawada, Orulem and Baina.
"These roads were very narrow, and we had only three metres of the road where we witnessed constant traffic jams and minor accidents. The railways then began working on their expansion, and locals feared that they would lose their houses and the roads would be even narrower. We then got a solution between the Railways and local residents, and finally, we got the railways to offer us a bigger road of 6 meters, which became a reality. We, however, have small bottleneck areas which will be further improvised with the support of Railways," said Salkar.
Ward councillor Girish Borker said that final touches were being given to the widened road.
"There was a very narrow road earlier, and we then met the locals and railways for a series of joint meetings. We have now got a broadened road within a span of 3 to 4 months, and I request the people not to have their gardens along the road or create any encroachment along the road that could cause congestion and inconvenience to pedestrians and motorists," said Borker.
Comment