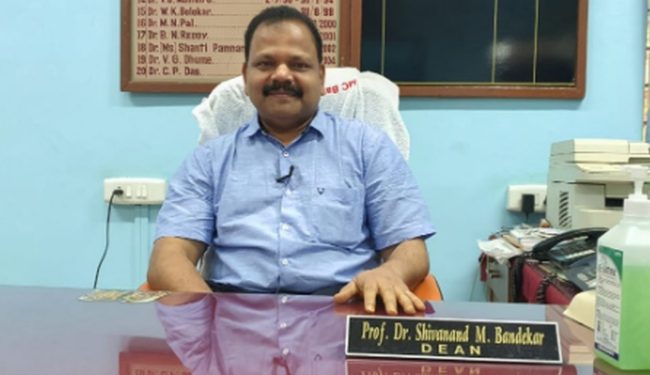 Goemkarponn desk
PANAJI: For those who have been taking COVID19 lightly, here is a news that 90 per cent of beds in hospitals are occupied and the number is expected to go up even further.
The Goa Medical College Dean has informed Goemakrponn that out of 1060 beds, 956 are already occupied.
"Around 89 % i.e. 9,107 of the 10,228 active covid patients are under home isolation, 956 patients are admitted in various hospitals across Goa and 165 are housed at the three Covid care centre," he said.
"Of the 1060 bed capacity of govt hospitals , 956 beds are full – GMC has 310 patients, South Goa DH – 320, ESI – 150, Ponda- 63 and some patients are taking treatment at private hospitals. Of the 455 beds at the 3 Covid care centres 165 are occupied," he disclosed.
He said the second wave of Covid is more deadlier then the first and people must not to take the pandemic casually.
Dr Bandekar further says that vaccination will help people to give good immunity to the virus and severity will be less even if those vaccinated happen to get infected with the virus.
"Not a single death has occurred amongst those who have taken the vaccine and got Covid. Right now vaccine is the best shiled. Do not believe in fake messages," he said .
He also advised those getting tested with symptoms to start taking medication even before the test results arrive, to avoid further complications. He asked people to seek help from DHS helpdesk in this regards.
Around 36 Health Care Workers have contracted the disease after being vaccinated.
Health experts on Thursday said that even the first dose of the COVID vaccine is helping save lives, and that there have been no deaths of people who have been vaccinated. Goa Medical College and Hospital (GMC) Dean Dr Shivanand Bandekar said that a very small percentage of people who have taken the vaccine have tested positive for COVID, but emphasised that the second COVID wave is nothing like the first one and warned people not to take it casually, given the comparatively high positivity and mortality rate.
Comment