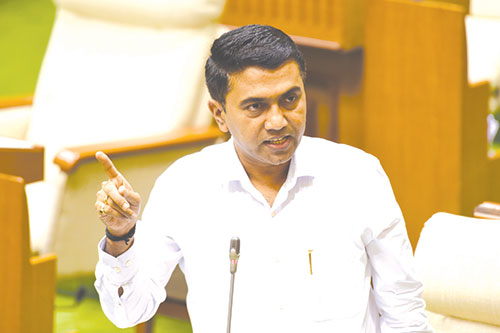 PORVORIM:Chief Minister Dr Pramod Sawant has infomred the house that the State tiger population show decline in last ten years.
He said that as per All India Tiger Estimate, Goa had five tigers in 2014 & in 2018, the number came down to three.
"As per All India Tiger Estimate, the report published by National Tiger Conservation Authority and Wildlife Institute of India, Dehradun. In 2010 it was nil, 2014 there were 5 tigers in Goa and 2018 there were 3 tigers in Goa," said CM
He further informed that the Death of 1 tigress with 03 cubs was reported in the year 2020, suspected to be died due to poisoning.
Meanwhile, as per AITE, 2018, there are 86 nos. of leopards (Panthera leo) reported from Goa State.
Comment