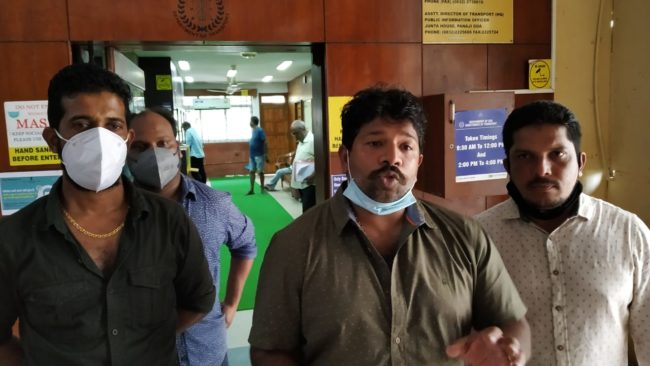 Goemkarponn desk
PANAJI: North Goa Rent A Cab Association has written to the Transport Department complaining against the private cars/bikes given for rent.
"We would like to bring to the notice that some of the Private Cars/Private bikes are given on Rent by the owners of the vehicle," said President Ramdas Palkar.
He further said that they are holding Rent a Cab services our members who pay Road Tax Insurance and all the levied tax to the government but still have very little growth in Rent a Cab Business.
"Due to Covid-19 there is less tourism business in Goa, and these private cars/bikes owners give vehicles on rent with very less price, and hence there is no business for rent cab owners, and because of this we are unable to earn our daily routine and pay loans instalment, insurance, servicing and maintenance of vehicles," he said.
The association said that many private owners do illegality as they give taxi vehicles for rent by changing number plates from taxi vehicles to rent a cab vehicle.
Meanwhile, the association has requested the transport department to take action on private Cars/private bikes given for rent and to check the documents of the domestic vehicle offered as a commercial vehicle by changing the number plate of vehicles to lead to loss to the Rent a Cab Owners.
Comment