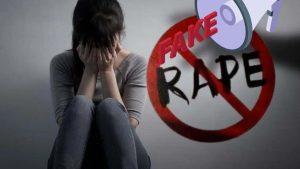 Goemkarponn desk
PANAJI:
The Special Crime Branch of the Goa Police has uncovered an inter-state racket involving girls from economically paralysed backgrounds who were being lured to file fabricated rape cases.
As reports, the probe was supervised by Deputy Inspector General (DIG) Aslam Khan. Khan informed, "We have found that it is a big inter-state racket. When girls realise that it is easy money, they don't leave the racket. It's a vicious circle; once they are in, they cannot go out."
The inquiry was initiated following the dismantling of an inter-state scheme by the Goa police, led by two women from Gujarat, who employed the intimidation of false rape allegations as a means to extort money, the report said.
These individuals would initially approach clients with the guise of offering escort services, subsequently resorting to blackmail by threatening to accuse them of rape unless payment was made.
According to the report, they were successful in filing rape First Information Reports (FIRs) against some of their victims.
To date, two women have been arrested in various locations across the country, and they have initiated the filing of two separate rape cases—one in Gujarat and another in Goa, TOI reported citing a senior officer.
Earlier in March, a 22-year-old woman was taken into custody on charges of making false allegations of gang rape against two men from Haryana's Gurugram and extorting ₹2 lakh from them in exchange for retracting her complaint, as stated by the police, PTI reported.
The woman had registered a complaint against one of her Facebook acquaintances and his associate, alleging that they had taken her to a PG (Paying Guest) accommodation in the Sector 53 area, where she claimed to have been sexually assaulted.
Comment