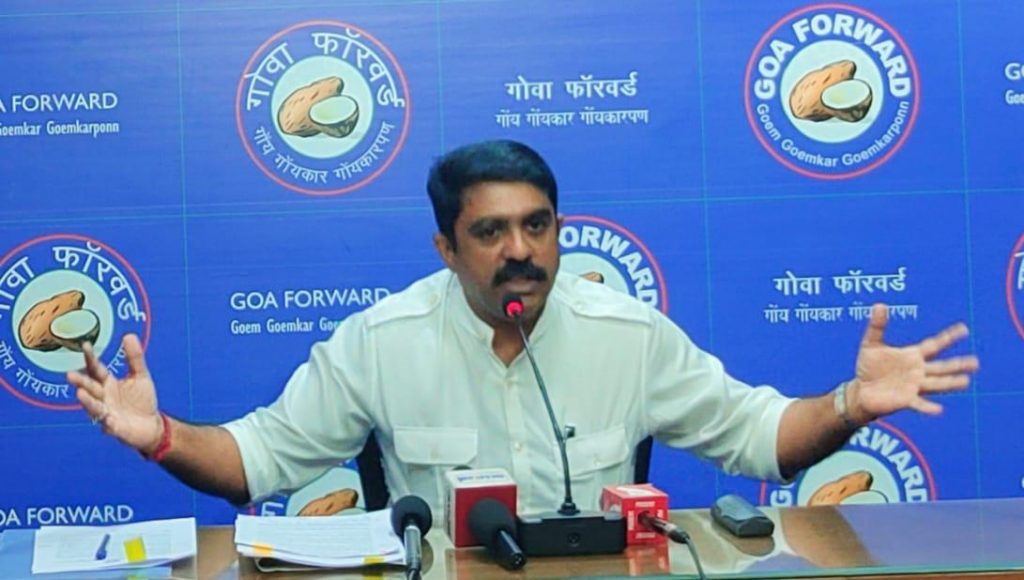 Goemkarponn desk
PANAJI: "Under the garb of Ease of Doing Business, the Government has amended several laws that make it easy for commercial establishments to violate the law
without the fear of severe penalty. There are now plans to take away the powers of granting trade licences and construction license from the hands of Municipal Councils and give them to bureaucrats," said Goa Forward president Vijai Sardesai.
He said that recently, in a public meeting in Sanquelim, the Chief Minister Dr. Pramod Sawant revealed that he plans to amend the Municipality Act to allow anyone to obtain provisional trade license and start a business without submitting other documents such as Fire and
Health NOC. According to him, after applying for the Trade Licence, applicants start their businesses without waiting for the Trade Licence which can take up to a month.
"It is obvious that the Chief Minister has not applied his mind in this matter. Why does a business need Health and Fire NOC? It is to ensure safety in and around the establishment; non-compliance can put people's lives at risk. Further, the provisional Trade Licence takes away accountability in case of any violation or in the event of a
disaster. It's a licence to ignore the law."
He said that if the Chief Minister feels that there is an unwarranted delay or corruption in the process of obtaining Trade Licences, he has to change the period specified under the Time Bound Delivery of Public
Services Act for obtaining the licence and strengthening the Vigilance Department. Today the Vigilance Department is defunct. This is the reason why corruption is on the rise in the State, and this issue cannot
be solved by diluting the law.
He said the government is Depriving the Local Bodies of their Constitutional Rights.
"With regards to the Government's plans to take the powers of granting construction licences from municipalities, we must recall here that three years ago, the Government tried a similar stunt with the Panchayats wherein the powers of granting construction licences
were taken away from Panchayats and given to BDOs," he said.
After a public outcry, he added, the notification was withdrawn.
"According to our sources, the government wants to re-introduce this policy for the Panchayats and Municipalities across the State. The Government of Goa has not yet devolved most of the powers under the 11th
and 12th Schedule of the Constitution of India to the
Local Bodies. Instead, the present Government is on a mission to take away whatever little powers had been given to the local bodies by the previous governments," he said.
Comment