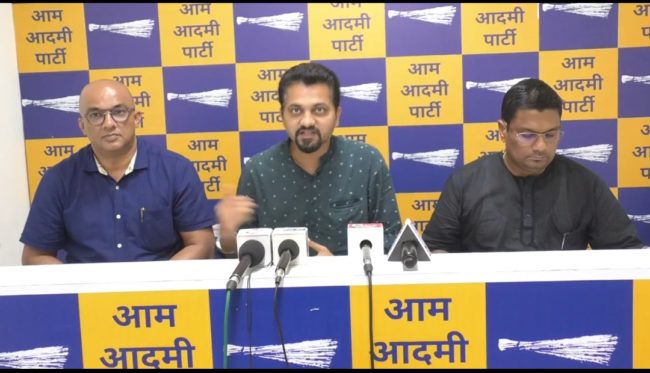 Goemkarponn desk
PANAJI: The Aam Aadmi Party has criticised the hike in BJP led government over increase in residential and commercial premises taxes.
AAP Ponda candidate Advocate Surel Tilve called it "inhuman" at a time when the Covid crisis continued to adversely affect the people. Tilve said, "This new rate is introduced just after elections. The BJP  government has already started looting the Goans".
He claimed that the hike would lead to a greater financial burden for the low-income group. He said, "The entire state is going through the COVID-19 crisis, and people are suffering from a huge financial crisis. The increase in the house tax would burden people who were already grappling with an increase in the prices of groceries, LPG, petrol and electricity".
Adding he said, "An increase in house tax is being implemented in Panchayat areas. Before this, there was a tax of Rs.8 per square metre. This has now been raised to Rs.40. meters for residential premises. Previously, the commercial property charge was Rs. 10 per sq meter, but it has now been raised to Rs. 200 per sq meter".
He further said, "Thus, the common person who was paying Rs. 800 per year earlier has to pay Rs. 4000 for a house of 100 sq. mts. This is a huge burden for common people. BJP only speak of issues people face in their daily lives only during elections. Otherwise, they only work towards their self-development".
Comment