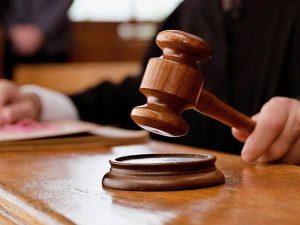 Goemkarponn desk
MAPUSA: In a recent development, Guirim Sarpanch Sunny Nanodkar, who was accused of raping a 21-year-old woman under the false promise of marriage, has been granted ad-interim bail by the court.
The decision allows Nanodkar temporary freedom until the next date of hearing, which is scheduled for June 12.
The court has ordered that both the victim and the accused present their sides and arguments during the upcoming hearing, which will determine whether further bail will be granted or not. Additionally, the court has emphasized the importance of cooperation with the police, instructing Nanodkar to be available for investigation whenever requested.
During the ad-interim period, should Nanodkar be arrested, the investigating officer (IO) has been directed to release him on bail upon the submission of a surety bond of Rs. 50,000.
The case has garnered significant attention and raised concerns within the community. The alleged incident of rape, coupled with the breach of trust through the pretext of marriage, has sparked outrage and calls for justice.
As the proceedings continue, the court will carefully evaluate the arguments presented by both the victim and the accused. The decision to grant or deny further bail will depend on the merits of the case and the evidence presented during the hearing.
The community awaits the upcoming court session on June 12, hoping for a fair resolution to the allegations against Guirim Sarpanch Sunny Nanodkar.
Comment