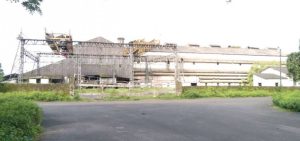 Goemkarponn Desk
PONDA: A new development has come to light amid the ongoing problems surrounding the Sanjivani Sugar Factory in Goa, including its shutdown, the VRS proposal to employees, and farmers' criticism of the government's failure on the ethanol project.
A contractor from Maharashtra defrauded the firm of Rs. 5.10 Crore in a factory scam, according to an arrest made by the Goa Police.
The Sanjivani Sugar Factory was duped in 2017 by the defendant, Pradeep Bhagwan Jamadar, a 60-year-old inhabitant of Aurangabad, Maharashtra. He had received an advance payment of Rs. 5.10 crore for harvesting operations, but he didn't carry out his duties. Jamadar traveled to Goa with a gang of laborers to complete the harvesting, but the next day he and his gang workers fled the country.
Pradeep Jamadar was successfully taken into custody in relation to the sugarcane harvesting scam by Inspector Praveen Gavas of the Sanguem Police Station and the Ponda Police. The issue is still being looked into.
The contractor brought his gang for harvesting after collecting the advance payment, according to Sanjivani officials, but they vanished a short while afterwards. Jamadar gave two checks, one for Rs 2.5 crore and the other for Rs 5 crore, in an effort to track him down. But both checks bounced, therefore the authorities went to the Ponda and Sanguem Police with a complaint.
Sadly, he was nowhere to be found after that. The primary suspect among the three contractors in question was found, tracked down, and detained on Thursday. Officials are worried about the likelihood of recovering the missing funds as the case will now go to court.
Comment