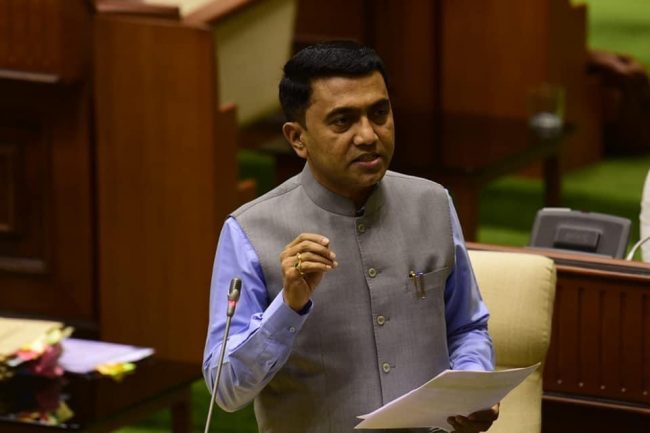 Goemkarponn desk
PANAJI: Chief Minister Pramod Sawant said that a zero-tolerance policy has been adopted against drug trafficking in the state.
"Zero tolerance policy has been adopted against drugs trafficking. Intelligence channels have been activated. Raids are being conducted on receipt of specific inputs," said CM Sawant.
He further said that the anti-Narcotic Task Force Committee has been constituted for better cooperation and coordination, to exchange intelligence, and to draw an action plan to combat the trafficking of drugs.
"The Anti Narcotic Task Force Committee comprises of Anti Narcotic Cell, Narcotics Control Bureau, Directorate of Enforcement, Food & Drugs Administration, Department of Excise, Directorate of Revenue Intelligence, Directorate of Health Services, Customs & Central Excise and Airport Authority of India, Dabolim," he added.
Sawant informed that to create a strong deterrent impact against drug activities, the drug-prone areas are kept under continuous surveillance. Also, the Bar/Restaurants and Shacks along the drug-prone belt are subjected to surprise checks.
He informed that various awareness programmes for youth and students are undertaken at schools/colleges in various villages/cities regarding the 'ill effect of drugs' by organizing elocution competitions, drawing competitions, a rally of students, organizing of running race, organizing of street plays, displaying of banners, distributing pamphlets, stickers etc.
"Emphasis is also laid on delivering lectures to school and college students; Patrolling is maintained through beat staff, PCR vehicles, Motorcycles at the places frequented by tourists," CM said.
Comment