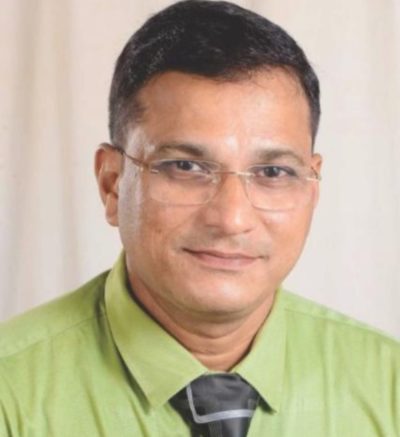 Goemkarponn desk
CURCHOREM: Curchorem constituency right now is witnessing the Aam Aadmi Party getting its popularity among the voters compared to Bharatiya Janata Party.
Locals see that the AAP party has given certainty about their candidate in Curchorem. Other national and regional parties are yet to decide about their candidates, which has put AAP as a direct competitor to BJP in Curchorem constituency for Assembly election.
This time in Curchorem it looks like there will be direct competition against Aam Aadmi Party candidate Gabriel Fernandes and the BJPs Nilesh Cabral.
As per the sources and discussions among the voters from Curchorem only AAP can give a tough time to BJP's Nilesh Cabral as AAP has been working for the last few years.
Some people also pointed out that AAP has emphasized their grassroots level works, schemes for people of Goa and in Curchorem, but it won't be an easy task to counter BJP's Nilesh Cabral, who is connected with the people and also he has a stronghold on both Xeldem and Assolda panchayats along with Curchorem Cacora municipality.
It is equally true that although people have voted BJP in Curchorem twice, this time people are eyeing for the change that will bring policies and development in the interest of the people.
Now that the AAP candidate is active in Curchorem, people are watching BJP and AAP candidates trying their luck for the upcoming election.
Comment