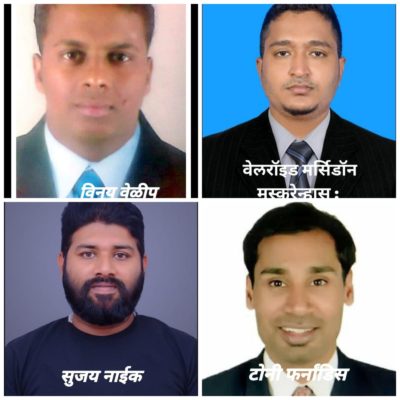 Christanand Pednekar/Goemkarponn desk
CURCHOREM: Voters from Curchorem, Quepem are eyeing for the good, educated and smarter candidates to represent their constituency.
In the present scenario people of both the constituencies feel that politics has become a business and the current situation is that they do politics for the sake of it for five years.
When taken reactions from the people what they feel about the politics and who should represent them locals have various opinions to give.
Sujay Naik from Curchorem said "People are inconsistent in their opinions, they use information incorrectly and have too much confidence in their own choices. People often fail to adapt existing assessments in the light of new information and draw unrealistic conclusions from incomplete data and express biased opinions this weaken system to great extent".
Vinay Velip from Quepem opined that "in the current scenario, political decision making, especially voting, is the only for the real interest and the main reason is that educated people remain silent and uneducated people take advantage of it which has increased corruption and illegality in the current political situation".
Veloroid Mascarenhas from Tilamol-Curchorem stated that "it is very difficult for a common man to fight against the mighty and the powerful politician who use their power".
Tony Fernandes from Rivona said " initially question was raised on the jurisdiction of the Lokayukta and now people are also raising questions and also criticizing failure to stand up against the "corruption", hence democracy is weakening day by day".
Comment