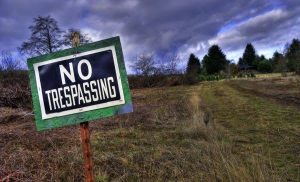 Goemkarponn desk
SANQUELIM: Sanquelim Municipal Council (SMC) urged people of Sanquelim to not to encroach SMC land or to hand over the land to SMC which has been encroached already.
Appealing the citizens of Sanquelim to not to involve in any such illegality, SMC Chairperson Rajesh Sawal said, it has come to the notice of Municipality that many have encroached the land belonging to municipality either by extending the boundries or has cultivated the crops by assuming the land to be under their possession.
Elucidating with an example Sawal said, the SMC have come across a major encroachment being done in Dessai Nagar, Housing Board colony Harvalem, parts of Maulinge and other areas under Municipalities jurisdiction.
"SMC through surveying will fence and protect the boundries of Municipal area so that people think twice before invading. Interloper includes both locals as well as migrants", said Sawal.
According to Sawal, citizens had attempted to infringe the laws because so far Municipality by no means had tried to protect the boundries of their property. "Invaders would not have dared to encroach the land with audacity because the former SMC panel/officers had not paid enough attention to safeguard the land", alleged Sawal.
"I have planned to conduct a survey of land coming under the jurisdiction of this Municipality to gain a clear idea about its status. People should understand that the anti-encrochment drive is to protect the public land meant for public use and for the benefit of future generation", he added.
Speaking about whether the encroachers will be penalised for invading or not, Sawal said, "Further action will be taken depending upon whether the invaders are willing to hand over the encroached land or show reluctancy to do the same".
Adding further Sawal urged the people of Sanquelim to support the Municipality by handing over encroached property and at the same time requested not to encroach the open spaces of SMC by any means.
Comment