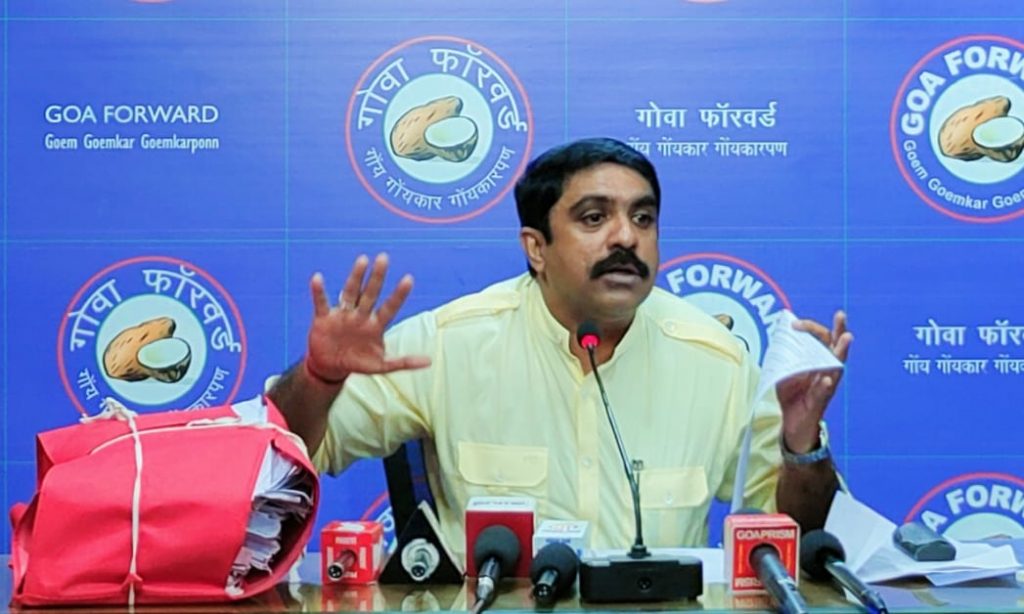 Goemkarponn desk
PANAJI: Goa Forward Party (GFP) President and Fatorda MLA Vijai Sardesai today has alleged that Kala Academy is an ongoing scam and that Chief Minister Pramod Sawant has failed to take action against the concerned Minister.
"Kala Academy is an ongoing scam. It is said that Shahajan had cut off the hands of the workers after the construction of the Taj Mahal, but here the Minister is cutting off people's pockets. The estimate has now reached Rs 60 crores," alleged Vijai.
He further said that Kala Academy premises have been sealed as if it is a Wagah border. Vijai said they don't let anyone see what's happening inside.
"On 16th Jan 2020, GSIDC wrote to Kala Academy saying they don't undertake worth below 10Cr and rejected the same as GSIDC felt that this work was below 10Cr. Later the, Art & Culture decided to give the work on a nomination basis for amounting to a whooping 49.57Cr to Techton Buildcon Pvt Ltd,' he added.
Vijai said that when he exposed the scam on the floor of the house. Minister took a stand saying Shahjahan built Tajmahal without tendering as it was a specialized work. Minister had further said that Techton Buildcon had earlier done specialized work for Goa Bhavan at Juhu Mumbai. This work was allotted to them.
"Minister said that Techton Builders had done specialized work of Goa Bhavan Juhu. I have documents to produce that it was repairs of Goa Bhavan for just Rs 1,51,22,068/- I would like to question the Govt can you compare 1.51Cr work for 49.57Cr work?," questioned Vijai.

He said that he would like to remind the BJP Govt that Kala Academy was built for a mere Rs 4 Cr, and now you all are doing a scam in the name of renovation and siphoning off almost Rs 66 Cr of state treasury even when the state is under debt trap.
Meanwhile, Goa Forward Party demanded that Chief Minister should immediately ask the Minister to resign or should sack him immediately and also all those officers who are part of this criminal conspiracy to loot the state exchequer.
"Goa Forward will take this issue to the logical conclusion," he said.
Comment