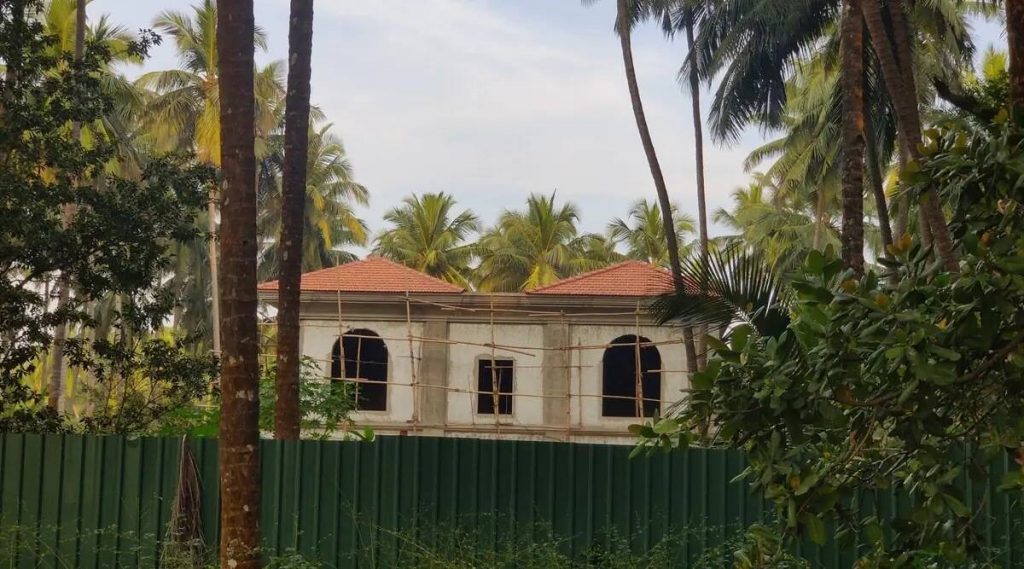 Goemkarponn desk
PANAJI: Even as the Union Minister for Tourism, Government of India G. Kishan Reddy has written to TMC M.P Mahua Moitra informing that the Archaeological Survey of India (ASI) has issued a demolition order against the controversial construction at Old Goa, the High Court has stayed the demolition till further hearing.
Earlier in the day, Union Tourism Minister G Kishan Reddy said a special Archeological Survey of India team would look into the construction of the allegedly illegal bungalow in a heritage Old Goa precinct.
"I have got the matter examined and would like to inform you that the ASI has issued a demolition order against the illegal construction on 16.08.2022 under the provisions of the Ancient Monuments and Archaeological Sites and Remains Act, 1958," states Reddy in reply to TMC MP Mahua Moitra.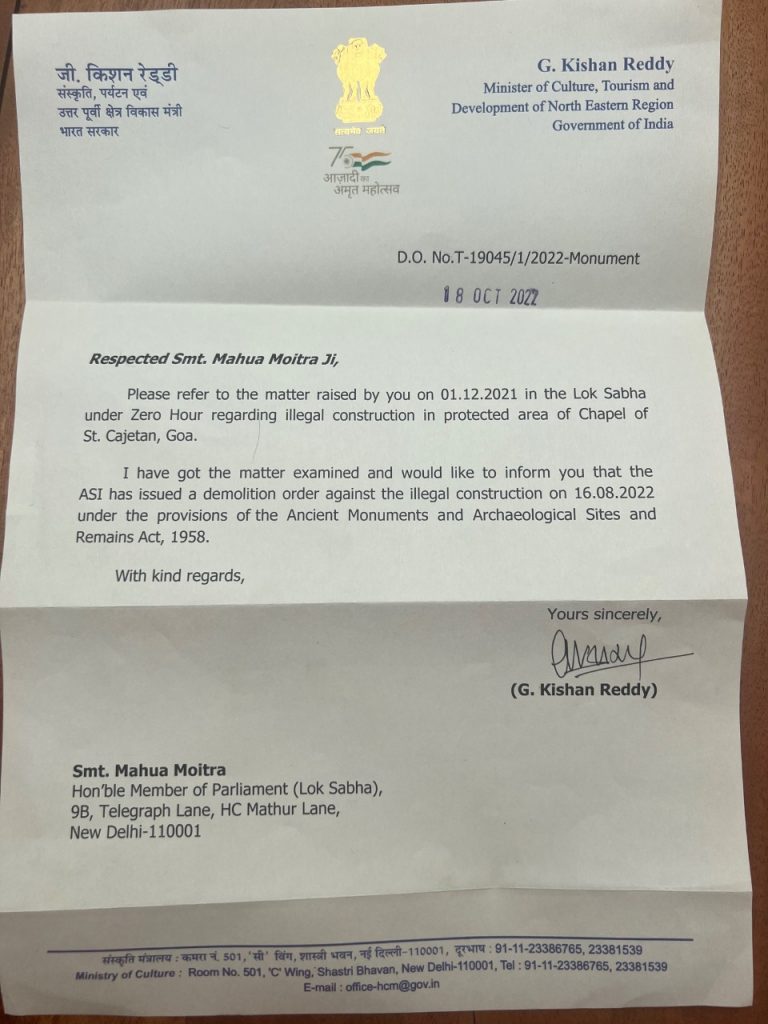 The allegedly illegal structure has been at the centre of protests and a hunger strike by citizens and activists. They are demanding the demolition of the bungalow in Ella village of Old Goa.
Moitra responding to the letter on social media, said, "Very happy our efforts paid off & illegal construction of a bungalow in a heritage site in Old Goa stopped. Thank you, G. Kishan Reddy & Save Old Goa Action Committee (SOGCA)."
However, the joy was short-lived for Mahua Moitra as another order of the High Court staying the matter went viral.
The petitioner had argued in the HC that the demolition ASI order could have been issued without even minimum compliance with teh principles of natural justice and fair play.
"Until the next date pursuant to the impugned order dated 16/08/2022, no demolition shall be carried out," teh HC order said.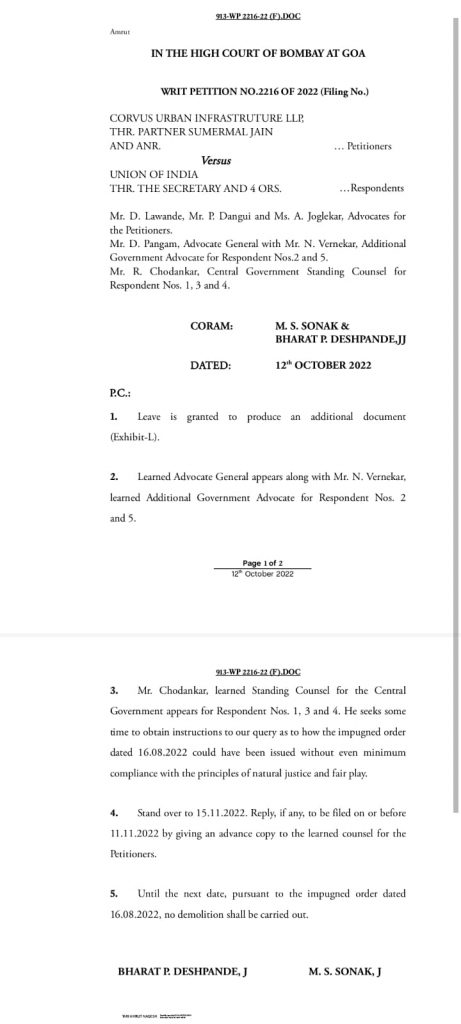 On the occasion of the feast of St Francis Xavier, the Archbishop of Goa and Daman Filipe Neri Ferrao had also said that the Church stood in solidarity with those protesting the 'obnoxious activities' in Old Goa.
"I strongly appeal to all those in authority to refrain from any acts and decisions which are illegal and detrimental to the preservation of the religious and heritage sanctity of Old Goa," Ferrao had said at the event attended by Chief Minister Pramod Sawant.
The Goa government, on November 30, revoked the technical permission given for a controversial under-construction bungalow in Old Goa amid protests.
The Town and Country Planning Minister Chandrakant Kavlekar had said the permission has been revoked by the department as it was granted based on the documents which were fraudulently produced.
The High Court of Bombay at Goa, in a case related to a bungalow built in the heritage area of Old Goa, had earlier quashed the order of the TCP department's deputy town planner and the Old Goa panchayat revoking the technical clearance and the construction licence of the structure on the grounds that the party was not heard and the principle of natural justice being denied.
Comment