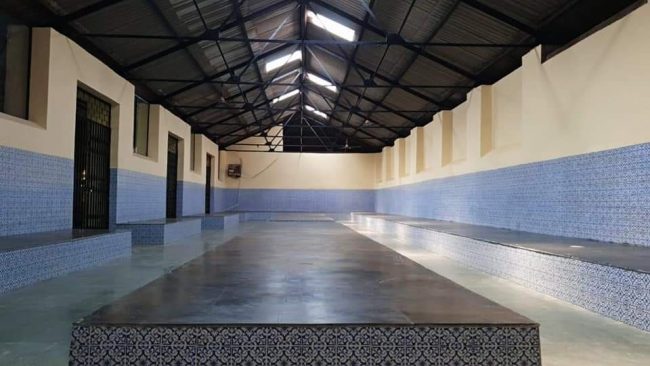 Goemkarponn desk
VASCO: The long-awaited old market renovated last year will be opened on Wednesday. The traditional Goan vendors will be shifted to this renovated market after several years.
The traditional Goan women vendors who are usually seen sitting at the footpaths selling the local veggies, oils, grocery items and other miscellaneous household items will be shifted to the recently renovated old market in Vasco on Wednesday.
Leo Rodrigues, the MMC chairperson, informed us that the renovation work of the old market was taken up three years back. Several years ago, the traditional Goan women vendors were sitting on this premises and were doing their business of selling household items. Afterwards, these old premises was not used by the vendors. A few years ago, this market was renovated, and now the work is complete, and the original vendors from this market will be shifted back to this refurbished market on Wednesday. The municipality will first prefer the traditional Goan original vendors here," he said.
Shami Salkar, city Councillor, said that this old market was in dilapidated condition. The present Vasco MLA Krishna Salkar, who was a City Councillor before, took up an initiative to renovate this old market by providing better ventilation and electrification for the Goan vendors.
She further said that this facility would give a big relief to the women vendors who usually have to sit outside in the rain and in the hot sun. Salkar also added that once these vendors shift inside this market, then the traffic congestion which happens on an internal road at this stretch will be relieved. There will be order in this area without any congestion; smooth movement would be possible.
Comment