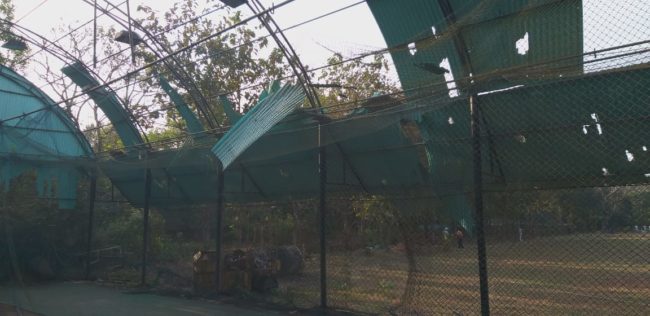 Goemkarponn desk
CANANCONA: Goa Cricket Association's indoor cricket stadium's roof sheets from Maxem were blown off due to strong wind currents.
The practice pitch has now been exposed.
The issue needs immediate attention from the concerned government authorities before it worsens.
As per the information available from reliable sources, the Indoor Practice Ground of Goa Cricket Association in Maxem, which was inaugurated, is now crying for attention from the authorities as the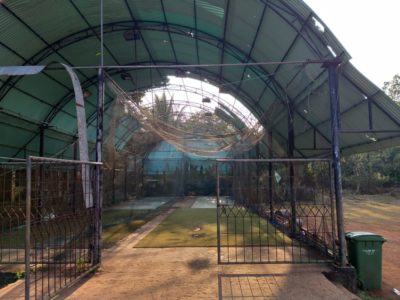 lack of maintenance work has led to the pathetic condition of this structure. Further, the situation moved from bad to worse when recently strong wind currents blew off the roof sheets from the indoor sheets which were put there to safeguard the pitch from the rainfall.
The entire roof has been opened up, some of the sheets are dangerously hanging out. The locals are concerned about the children studying in adjacent SS Angle Higher Secondary School who frequently come to the ground, which could be injured if any hanging sheets fall over them.
Sources informed that GCA had built this indoor practice pitch across the Nirakar Grounds at Dapot-Maxem and has been in use since then. 'Lots of youths have taken its benefits, but due to the cricket ball hitting the rooftop, the sheets have already gone weak and are cracking. Presently, cricketers cannot practice here. This shade needs immediate repair', a cricketer appealed.
Comment