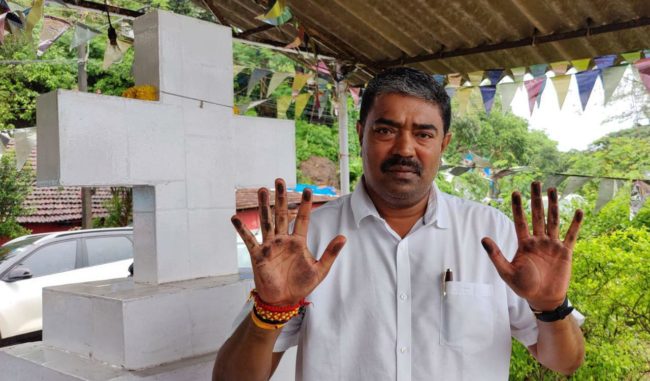 Goemkarponn desk
MORMUGAO: BJP President Sadanand Tanawade's statement announcing that Government will go to the Supreme Court on the Panchayat Reservations issue clearly reflects the party's dominance in the day-to-day administration of the Government. Tanawade's statement has made it clear that the Chief Minister, Dr Pramod Sawant, is a Puppet of the Bhartiya Janata Party, alleged Mormugao MLA Sankalp Amonkar.
In a press release by the Mormugao MLA Sankalp Amonkar, he said BJP Government is using the government machinery to its advantage. They are all out to finish the democracy and constitutional rights of the people. The Government filed an appeal in the Supreme Court under the pressure of Tanawade, Sankalp Amonkar said.
He further questioned how a Party President can dictate terms to the Government? The decision to approach any Court needs to be taken in consultation with the State's Advocate General. Incidentally Adv. Devidas Pangam had made it clear that the Government had no intention to appeal against the High Court order just two days back. What has changed in the last two days questioned Sankalp Amonkar.
The Congress Party is totally in favour of OBC reservations. But the BJP Government deliberately messed up the reservation process. They did the same thing during Municipal Elections. I suspect that BJP Office-Bearers must be getting a commission on the legal fees paid to the lawyers, said Sankalp Amonkar.
It is evident that Chief Minister Dr Pramod Sawant has lost total control of the administration. His own Cabinet Ministers are levelling allegations at each other. Goa is under chaos, said Sankalp Amonkar.
Comment