Goemkarponn desk
PONDA: Kavlem Shantadurga Temple attracts a large number of tourists, but the irony is the tourists find no parking places.
The Tourism department failed to provide a dedicated parking facility. The locals demand urgent parking facilities to be created by demolishing the old, dilapidated tourist complex.
This, they say, would solve major traffic congestion at Kavlem.
Everyone knows that Goddess Shantadurga Temple at Kavlem is a famous tourist destination in the Country, and daily, thousands of devotees visit the temple. However, in the absence of designated parking facilities, the vehicles are parked on both sides of the road, and thus village is congested with frequent traffic jams, causing hardships for visitors and locals.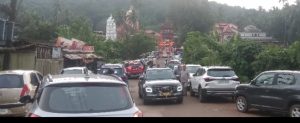 Kavlem villagers, as well as the devotees, faced traffic jams throughout the day during Navaratri Festival, forcing local youth to guide the vehicle to clear jams.Besides this, in close proximity, there are other tourist spots like Ramanath Temple, Nagesh Temple, and Mahalaxmi at Bandora, due to which the roads in the vicinity, i.e. Kavlem and Bandora, remain congested as large devotees flocks to these temples, especially during festivals, zatra occasions. Besides this, marriage ceremonies are held in Temple halls which also adds to the parking problem.
It may be recalled that some 25 years back Tourism Department had constructed Tourism Complex including dormitories for tourist accommodation purposes and later a Tourist Hotel. But after providing services for a few years, Tourism Department neglected and abandoned its complex; due to lack of proper maintenance, the complex is now in a dilapidated state with huge trees and bushes that have grown over the past two decades.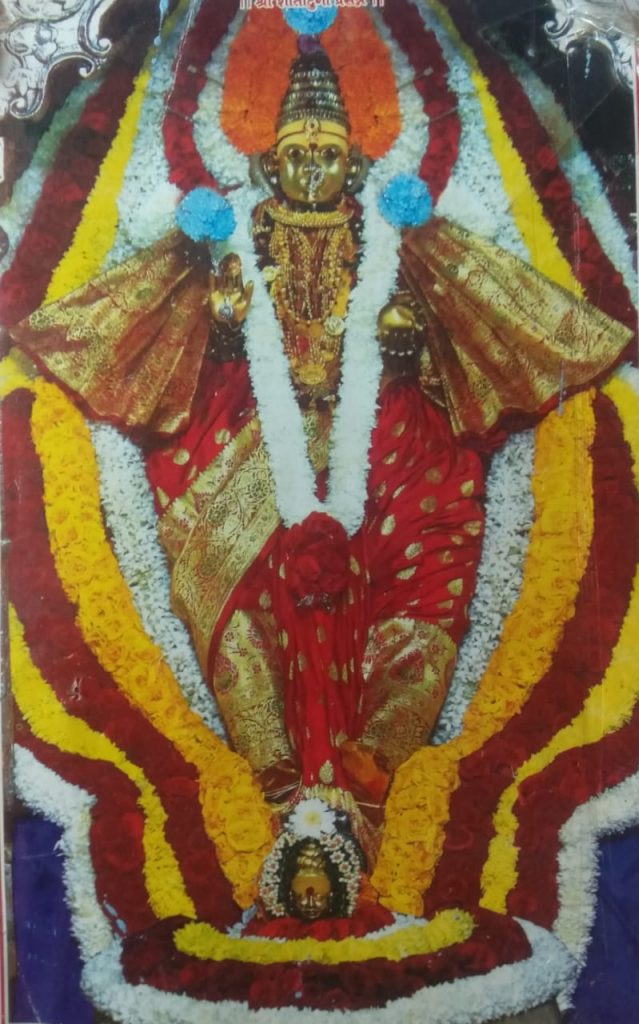 This project is spread over around 4000 square meters area, and according to locals considering major traffic congestion in the village, this complex should be demolished and create parking facility, which ideal places as the internal road from this site directly connect to Dhavlim- Farmagudi bypass road.
Power Minister Sudin Dhavlikar, who is also a local MLA, when asked for his reaction, said Parking and toilet facilities would be created at tourist places at Shantadurga Temple Kavlem by demolishing these Old dormitories and tourist hotel complexes.
He further said action would be taken to demolish these old and dilapidated buildings of dormitories and tourist hostels at Kavlem.
He said space would be developed after demolition for parking a hundred vehicles.
Similarly, toilet facilities would be created for tourists and tourist bus drivers.
When asked if Goa Tourism Development Corporation planning to renovate these old dormitories and tourist hostels.
He said there is no need for more government dormitories or tourist cottages as there are already temples at Kavlem. Mahalaxmi and Ramnathi have such accommodations for tourists on temple premises, and the Tourism department should discuss this before any decision.
Comment