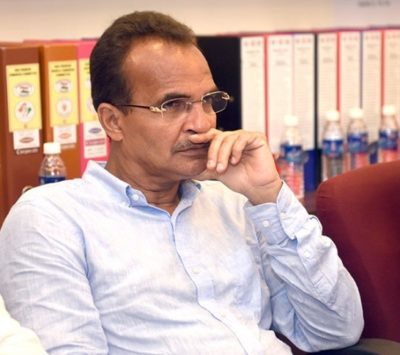 Goemkarponn desk
PANAJI: Advocate Aires Rodrigues today has filed a complaint against Panaji MLA Babush Monserrate for allegedly planning an attack on him due to the 2008 Panaji Police Station Attack case.
"Through this complaint may I draw your kind attention that I have bonafide reasons and valid apprehensions to believe that the Panaji MLA Babush Monserrate is planning another attack on my life being now enraged after the Honourable Bombay High Court at Goa passed an order earlier this week on 22nd December 2021 in the infamous 2008 Panaji Police Station attack case in which the Panaji MLA and his wife Revenue accused," said Rodrigues in his police complaint.
He further said that he has pursued with the Supreme Court and High Court the said case over the last two months as it was unduly in cold storage for over seven years with an illegal stay of that criminal trial.
"The High Court on 22nd December 2021 and that it should be has directed that the trial should now commence being expedited," he added.
Aires said that it is pertinent to note that the said Babush Monserrate had masterminded the 13th October 2008 grievous attack on me at a city restaurant after he was representing the victim, a school student who was raped by now Panaji Mayor Rohit Monserrate, who is the elder son of Babush Monserrate.
"The criminal antecedents of Mr Babush Monserrate are writ large and all part of the Goa Police records. The Panaji MLA now also stands charge-sheeted by the Crime Branch for having raped a minor girl.
Meanwhile, Aires said that it was imperative that the Goa Police monitor the said Babush Monserrate's movements and keep a tab on his phone calls.
Comment