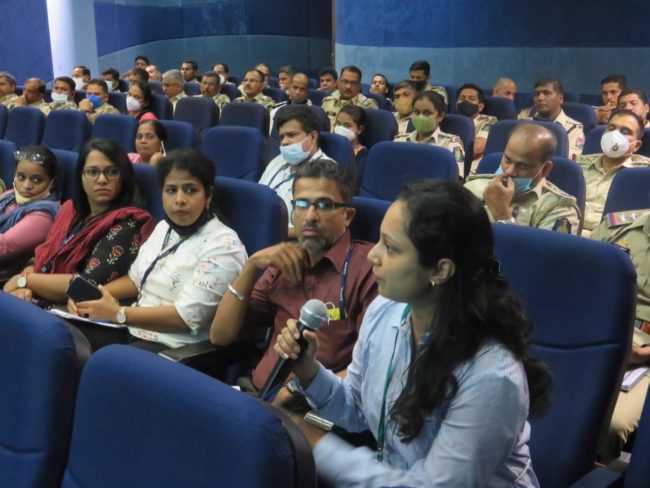 Goemkarponn desk
PANAJI: The Goa State Commission for Protection of Child Rights conducted a joint meeting with stakeholders, i.e. Child Welfare Committees, Childline, District Child Protection Units and Goa Police, to implement a new standard operating procedure for rescuing, restoring, and rehabilitating children in street situation.
Chairperson Peter F. Borges said the new SOP developed by Save the Children India and NCPCR forms the basis for defining children in street situations and outlines the role of stakeholders and procedure for rescue, restoration, and rehabilitation of children in street situations.
"Children who have run away from their family and are living on the streets or living with a family on the streets; or children who work on the street and go back to a family after work, are to be considered street children. Children are children; we make them street children. These children are real, human, and they have hopes and aspirations too! The path that led them to the streets was not of their choosing. They need to be reached out too," Peter said.
Chairpersons of Child Welfare Committee, North Goa and South Goa, Esther Roe Torres and Amruta Kamat highlighted the need to establish more open shelter to aid the rescue and rehabilitation of the children. It was brought to the attention that Goa has only one open shelter home in the whole state.
"As the monitoring body for Juvenile Justice Act, 2015, we request and solicited the active role nodal agency, Department of Women and Child Development and all departments concerned so that we can have a coordinated approach. We are also inviting more civil society participation, apart from NGOs already partnering with us, to address this issue", Peter said.
As per the new SOP, after initial identification and rescue, mostly by Childline, the children will be produced before the child welfare committee to further restore or rehabilitate. The commission will play the role of coordinating and assisting the stakeholders in this regard.
Chairperson thanked the stakeholders, especially Goa Police which was represented by over 60 police of various ranks and called for sustained effort and coordinated approach to address the issue.
Comment