Despite assurances, MMC staff continues to struggle for the monthly salary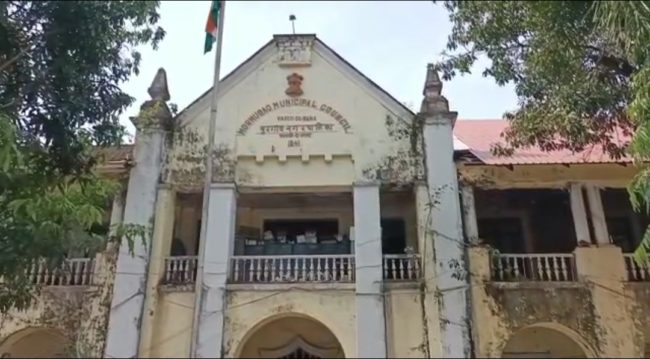 Kiran Borkar/Goemkarponn desk
VASCO: Even months after assurances, the Mormugao Municipal Council (MMC) workers/ staff continue to struggle to get their monthly salary on time.
MMC chairperson cites that due to lesser revenue generation and recovery of outstanding dues by the council, the salaries are getting delayed, although he assures to streamline the release of the monthly salary of MMC staff and workers.
Be it a Diwali or Christmas or any other festivities, the Mormugao Municipal staff and workers are not free from worrying about their monthly salary. The uncertainty seems to be always encircled whether the MMC staff and workers will get their salary in time every month.
Regular delay in the salary has been a good old issue that continues to haunt the poor MMC staff and the workers who do their duty without fail. There have been several strikes by the MMC workers/ staff in the recent past demanding their rightful monthly salary, which despite having Urban Development Minister Milind Naik from the Mormugao constituency, has remained unresolved.
When contacted by Mormugao Municipal Council Chairperson Damodar Kaskar, he said that the MMC received the salary grant of Rs.1.4 crore for the month of October, but due to some technical errors with the bank,, the bank cheque went back. Further, MMC had to do the entire formality to bring back that grant which led to some delay in the releasing payment.
Later, when questioned whether the monthly salary of the municipality staff will be on time, Kaskar replied we always try to release payment on time although our revenue generation is 50 per cent less.
Efforts from our side are made to recover the outstanding dues, but due to some legal matters, we face hurdles in recovery, but we will try to smoothen the release of the monthly salary of our staff and workers," Kaskar added.
Comment