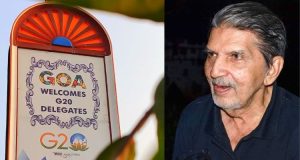 *Grants seven days time reply; Goa Govt also sent copies
Goemkarponn Desk
PANAJI: Mario Gallery today has served the legal notice to Sean ADevent which is the Event Management Agency for the G20 summit in Goa for using Mario Miranda's artworks without the necessary permissions.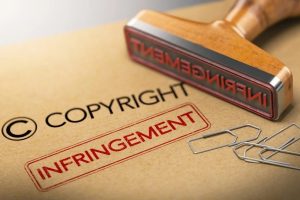 "Mario Gallery has served the legal notice on Sean ADevent which is the Event Management Agency for the G20 summit in Goa. Besides the Agency they have sent copies to the Chief Secretary and the Nodal Officer. The notice is with respect to the installation of Mario Miranda's famous caricature drawings in the form of life-sized figurines placed at Old Goa and Dona Paula for the G20 summit," said Gerald da Cunha, Curator Mario Gallery
Mario Gallery said that it has till now taken note oof artworks put up at Old Goa, Goa University, NIO circle and there are reports of many more figurines which are being verified.
"The legal notice has given Sean ADevent 7 days to recall and handover all the figurines of Mario Miranda's artwork at various locations. The legal notice states that if the Sean Adevent does not comply within the time given, the Mario Gallery will initiate appropriate legal proceedings," da Cunha said
The family of renowned cartoonist and painter Mario de Miranda had threatened to sue the Goa government and the organizers of the G20 meetings in the state for allegedly using the artist's artworks without permission during the G20 events.
Miranda's sons Rishaad Miranda and Raul Miranda said in a statement that they were shocked by the alleged "illegal" use of copyrighted work.
"It is shocking that when India and Goa are trying to impress the G20 countries by showing that we are a developed country, we infringe on the copyright of our late father's works," the statement read.
The statement added that before Miranda died in 2011, his family had set up the Mario Gallery, "which looks after his legacy in various ways, namely publishing books, organizing exhibitions, selling original paintings, authenticating pictures, giving permissions for usage, taking legal action against violators, making merchandise, etc…"
Cunha told that the organizers had used a Miranda painting on a tile inside a miniature window, which was given to VIPs as a gift. "In another violation, 16 life-size fiberglass statues were displayed in Old Goa and Dona Paula. These statues are copied from figurines developed by the late Miranda," added Cunha.
He also said that there could be more violations and urged the organizers of the G20 meetings to get permission for using Miranda's artworks.
Miranda, who hails from Loutolim village of South Goa near Margao, started his career in art as a newspaper cartoonist and died on December 11, 2011. A year later he was awarded the Padma Vibhushan posthumously.
Comment