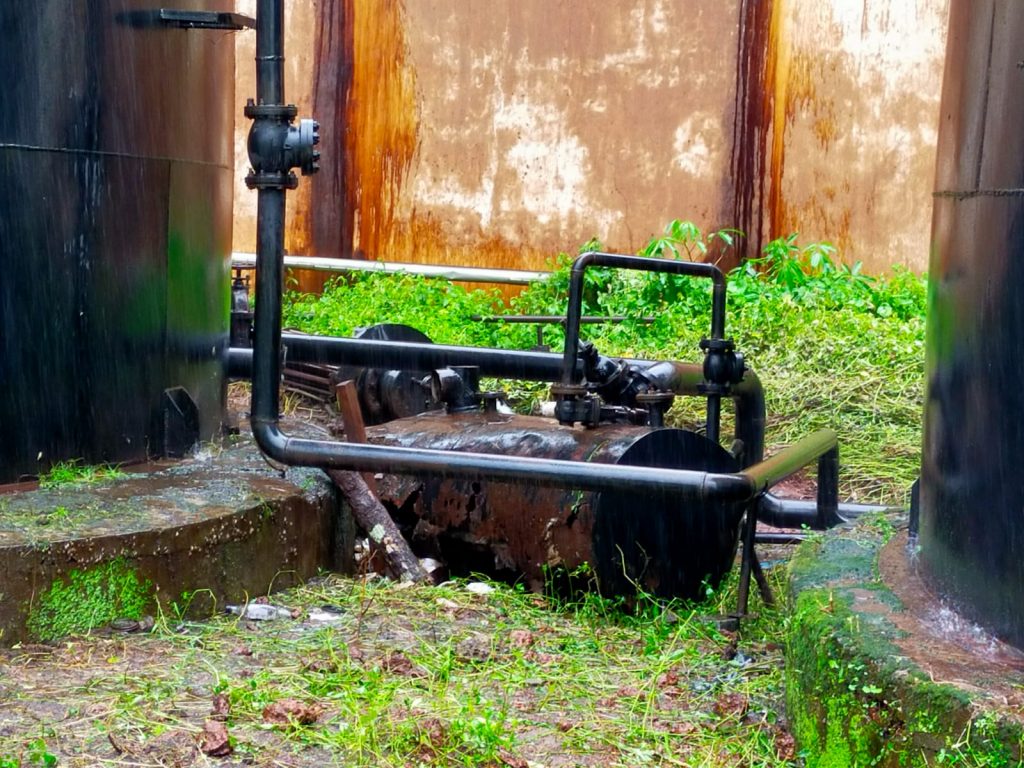 Goemkarponn desk
PONDA: Loss-making Goa Dairy dealt another blow after the explosion in the cattle feed plant caused major loss.
Goa Dairy Cattle Feed Plant located at Usgao suffered the loss of Rs 10 lakh after a blast in its pipeline and valves connecting to molasses tank at cattle feed manufacturing plant at Usgao, which caused damages. The blast occurred at around 5.45 pm yesterday. Luckily no workers were present at the spot as they had left it after duty. The Molasses is purchased from Sugar Factories and stored in the plant to mix up in preparation for cattle feed.
After the Goa Dairy explosion, Chairman Rajesh Faldesai and other directors inspected the plant. Goa Dairy Chairman and Directors said this has happened because the work done a year ago was of inferior quality, and those guilty in the matter would be punished after inquiry.
"A pipeline and valves connected to the molasses preparation tank of the cattle feed plant suddenly exploded in the evening, resulting in the loss of around thirty thousand metric tonnes of molasses which washed away worth Rs 10 lakh," he said.
Goa Dairy Chairman Rajesh Faldesai has claimed that there has been a loss of around ten lakh rupees due to the explosion.
He said these tanks were built during the tenure of three member Administrative Committee led by Durgesh Shirodkar, the then administrator of Goa Dairy.
He further said this blast proves that the said work acknowledged the irresponsible work that had not even been completed for a year.
Speaking about this, Rajesh Faldesai said that for repairs of a tank of Molasses, initially, a tender was issued for the restoration of three tanks at the cost of eight lakh rupees, but immediately after this decision was reversed, and a new tender was issued for the repair of two tanks for fourteen lakh rupees, and this work was carried out.
"But the material, including valves and pipes used in this work, is of poor quality, and there is no company name on it. Due to the use of poor quality material, this incident has happened," he said.
Director Vithoba Desai mentioned that a big disaster would have happened if the workers had been near at this time.
"Interestingly, the old pipes removed for repair and kept aside are in good condition while new ones are rusted. They also asked what is the reason for replacing them for repair and said that inquiry would be held and those who found guilty would be punished," he said.
Comment