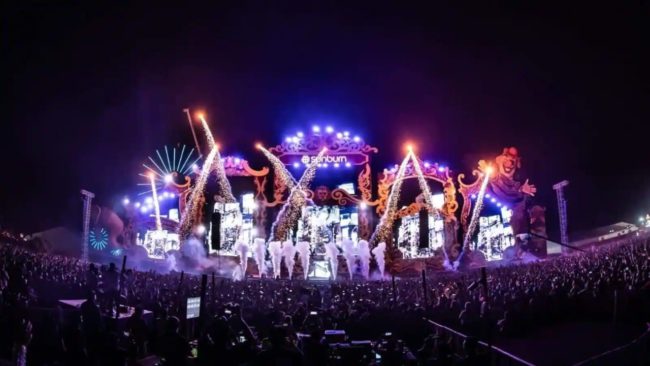 Goemkarponn desk
PANAJI: Chief Minister Dr Pramod Sawant today declared that no Sunburn festival would be held in Goa this year.
Speaking to reporters, post Cabinet meeting, Sawant said the file regarding the Sunburn festival has been sent back.
"There would be no Sunburn festival this year. I have returned the file," he said.
Deputy Chief Minister and Tourism Minister Babu Ajgaonkar insisted that granting permission is prerogative of the Chief Minister.

"The application of the organisers was under consideration of the Government. The file pertaining to application for the festival was sent to Chief Minister Pramod Sawant, and he may have taken the decision after doing a thorough study," Ajgaonkar said.
The tourism minister said he was unaware how the organisers had announced the festival's schedule and had even begun selling tickets for the festival.
Ajgaonkar, however, said such festivals are needed to boost quality tourism in the State.
"We need high spending tourists to come to Goa and such festivals always help in attracting tourists. Even Prime Minister Narendra Modi has allowed international flights and has opened up visa facilities, he added.
Azgaonkar said that CM has to take a decision taking into consideration all pros or cons.
"He has to take a decision after study, and I cannot speak on the decision he has taken," he said.
Even before the Government's approval, the organisers Percept said the 15th edition of Sunburn Festival Goa will be held in December, with access to only those audience members who have been fully vaccinated, the organisers announced on Sunday.
The festival was conducted digitally last year with no fan presence on the ground.
Percept said this year, the festival will be a three-day showcase from December 28-30 at Vagator, Goa.
According to Percept Live, the founding organisation behind the electronic dance music festival, Sunburn will adhere to health and safety measures and "all applicable COVID-19 government guidelines".
Comment