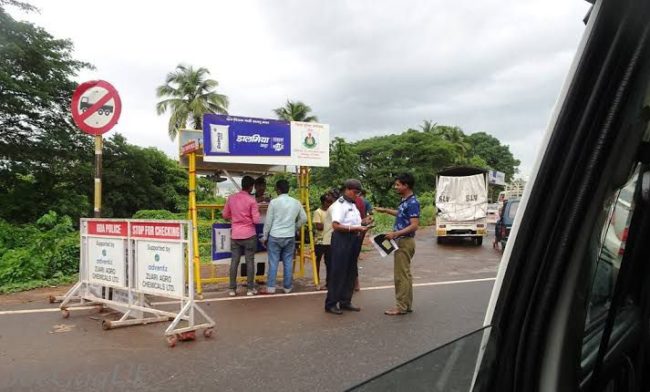 Goemkarponn desk
Vasco: Less number of Motor vehicle act violation cases were booked in the Vasco area on the very first day of implementing the new MV act. A total of 21 cases and a total Rs.11,100 fine were collected by Vasco traffic cell on Friday.
The new Motor vehicle act came into force in the state with sky-high penalties for traffic rule violators from April 1, 2022. Many people got the taste of this new act and violators had to pay through their noses.
When contacted by Jitendra Naik, Vasco traffic cell in charge, he informed that on the first day of the new MV act which came into force in Goa, only 21cases under the new M.V.Act were booked and a fine of Rs.11,100 was collected on the first day. Seven major cases of tinted car glasses were booked and the rest were for non-wearing of helmets etc.
Naik further added that earlier traffic police were booking around 200 traffic violation cases daily, but people are well aware of the new M.V. act which consists of heavy penalties, so to avoid this majority of the people wore helmets and followed traffic rules on Friday. Some people who were penalised were also told to follow traffic rules for their and others' safety.
Comment