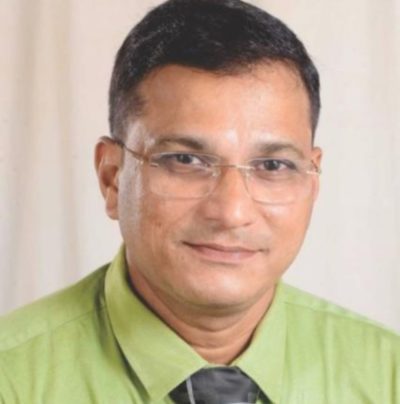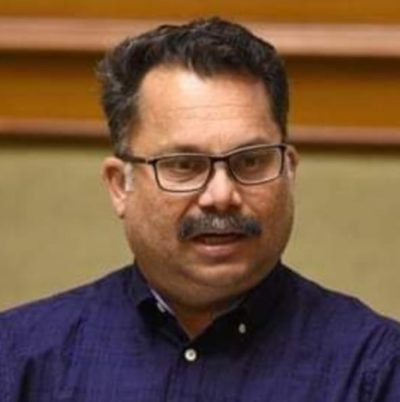 Goemkarponn desk
CURCHOREM: Five political parties, namely BJP, Congress, AAP, Revolutionary Goans, and MGP, are actively campaigning in Curchorem, and a candidate among these political parties will emerge triumphant in Curchorem for in assembly election.
In Congress party block in Curchorem, an interesting development has taken place. Amit Patkar was recently declared as a Congress candidate from Curchorem.
There were two aspirants for a Congress ticket from Curchorem but now, after Amit Patkar was given the ticket, people were thinking whether Balkrishna Hodarkar would revolt against the party for not getting a ticket to the surprise to everyone.
Hodarkar has extended his support to Amit for this election. When asked what he felt when Congress chose Amit instead of him, Hodarkar said that the party has decided today as per the party's point of view, which they feel is the right candidate.
He further said that "we should accept the party's decision and work for the party, and I feel Amit Patkar will fulfil the responsibility given to by the party."
It is a matter of debate whether the BJP's Nilesh Cabral will be re-elected by the people for the third time or the young face of Congress leader who started their social work under the name Vibrant Kudchade welfare group by Amit Patkar will fetch the victory this time.
The third strongest contender for this election is Gabriel Fernandes of the Aam Aadmi Party. He has been the Aam Aadmi Party (AAP) volunteer in the Curchorem constituency for more than 7 years and has been active in the social domain.
The fourth name is Anand Prabhudesai, an MGP candidate; he has been active in the social domain and has been aggressively taking up issues. He claims that this year the people of Curchorem will support him.
If Curchorem wishes to see the change in the constituency, then there is another candidate named Aditya Desai of Revolutionary Goans in the Curchorem constituency.
Over the last two years, the Revolutionary Goans has managed to create a unique hype among the young generation in Goa, and a revolutionary movement has emerged among the young Goans, especially regarding Goans and their fight for the rights of Goans in Goa.
Comment