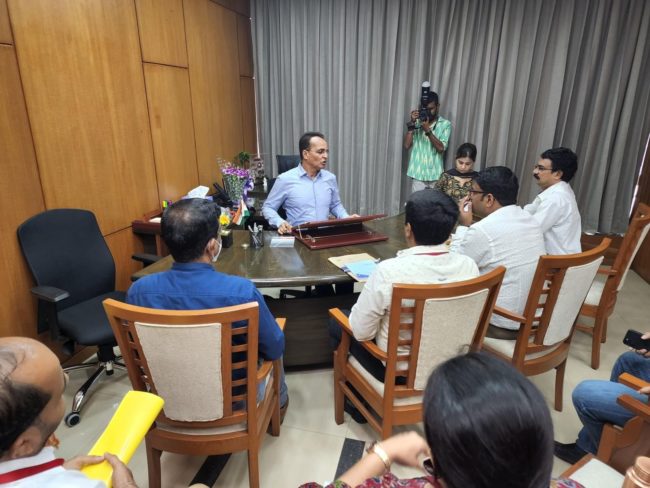 Goemkarponn desk
PANAJI: Revenue Minister Atanasio' Babush' Monserrate today said that there should be no injustice to Alvara landowners.
"There should be no injustice to Alvara landowners. Their demands also need to be considered," said Monserrate.
He further said that there is a requirement for an amendment to the law and that he will discuss this in detail with Chief Minister Pramod Sawant.
"We need to have a dedicated mamlatdar to look after these types of matters such as tenancy, mundkarial cases," he added.
The Minister further said that the full staff under the Revenue department should be re-shuffled.
"People should get quick justice in whatever matter they have under the Revenue department. Courts take, at least the government should not take time," Monserrate said.
Speaking on Sonsoddo garbage, Babush said that his department is doing certain works.
"This Tuesday, I will be going there for the inspection; I have also spoken to concerned MLAs as their presence is important on this issue. It is teh duty of the Municipal body to decide; let them take a call," he added.
Monserrate also informed that the Cacora plant will be ready by next month.
Meanwhile, Monserrate said that he would try to install CCTV cameras in all Deputy Collector's Offices in Goa which would have direct access to the Minister's Office to check the functioning of Mamladars Working System in Goa.
Comment