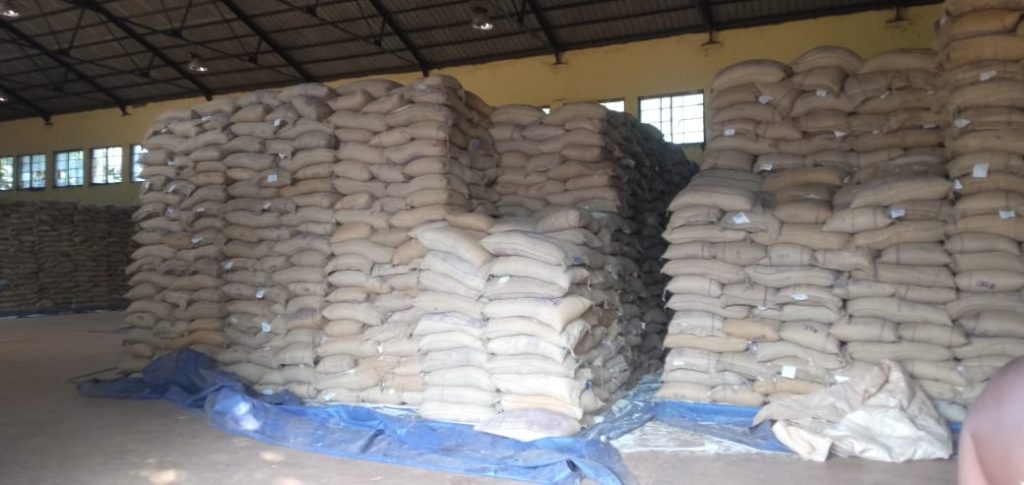 Goemkarponn desk
PONDA: With the Civil supply officials stating that there are no thefts in their godowns and some Ponda-based Fair Price Shop operators too confidently claiming there is no scope for pilferage after the government stopped two days of manual authentication, the current raids by Crime Branch have posed more questions than answers.
People feel that some Fair Price Shop owners who do not use the Point of Sale machine may be involved in the scam, but again, this must be authenticated by the police.
"If the foodgrains seized were legal, why hasn't anyone claimed it so far? If the accused own the material, why haven't they produced documents instead of going for anticipatory bail?" these are the major questions posed by the common man.
Even more shocking is that the Chief Minister, Dr Pramod Sawant, has given a clean chit to Civil Supplies even as the inquiry by Crime Branch is pending.
Another question asked is how the scam is possible without the involvement of the Civil Supplies officials when police inquiry revealed the rice was removed from the Cortalim government godown.
People now feel that after the CM's statement, the inquiry will head nowhere, and the scam will meet the same fate as in 2012.
In 2012, Sachin Naik was arrested in similar case of hoarding a mid-day meal at his private godown. Later Sachin was discharged from the case in 2018 as the charges were not proven. This case was also investigated by Crime Branch.
Some locals said then Police Inspector Sagar Ekoskar, who had conducted the raid, was transferred to Goa Reserve Police immediately after two days after the raid on Sachin Naik's godown at Curti.
People now demand that there has to be equal distribution of material under ration cards instead of giving excess free quota, which gives scope for manipulations.
Locals say they are not against the 30 kg free quota to AY cardholders and even not against low income getting rice at a subsidised rate of Rs 3 per kg.
"Our issue is that the APL card holder gets only 12 kg per month at Rs 12.50 kg. We demand a minimum of 30 kg rice per ration irrespective of its rates so that the rice meant for people is not sold on the black market," locals said.
Comment